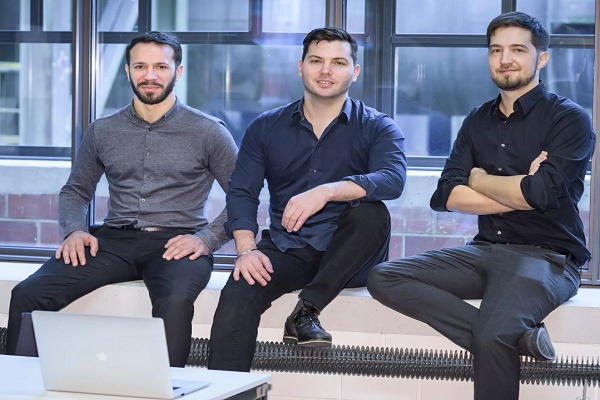 Passbolt co-founders Cédric Alfonsi, Kevin Muller and Rémi Bertot; Credit: Greg Buttay
Luxembourg start-up Passbolt has raised €460,000 in funds to finance company growth and technical development.
The young company, which describes its role as "password manager for IT and DevOps teams," has announced raising almost half a million euros. These funds will serve to finance company expansion and accelerate technical development of their solution.
Signed during the holiday season, this capital comes at a time that will allow the launch of a recruitment campaign as well as accelerate marketing efforts and customer acquisition.
According to Kevin Muller, CEO and co-founder of the Technoport-based start-up, the company was "initially looking for smaller funding" before it became clear that the project was generating a lot of interest among investors. In the end, it was a Luxembourg investment fund, Expon Capital, through its Digital Fund, that took the helm in this major investment for the Luxembourg-bred start-up.
Other partners include Passbolt's historical investors, as well as new business angels from BeAngels and YEAST, a Belgian and French (Grand Est) business angels network respectively.
In addition to several new features on the product roadmap, this start-up plans to release a new commercial offering in the next few months: Passbolt Cloud, a SaaS that allows users that do not have the necessary in-house infrastructure to start managing passwords with Passbolt in just a few clicks.
In the meantime, the start-up is focused on researching and recruiting technical profiles in order to perfect its solution. Passbolt will also begin larger marketing efforts to expand its reach and build a brand as well as working towards expanding its team and building a hub of talented go-getters with international profiles.
This information was first published on Silicon Luxembourg.