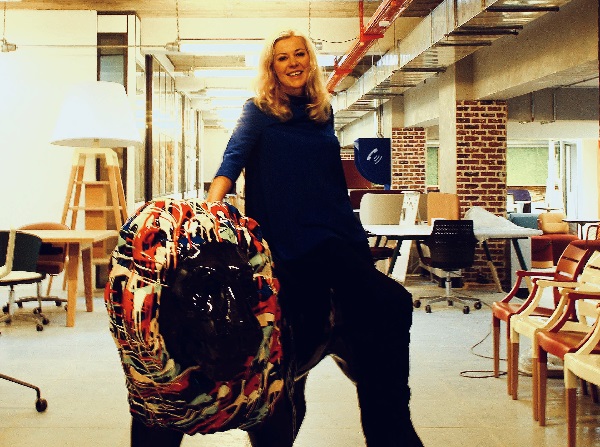 Gosia Kramer, CEO & Co-founder of The Office; Credit: © The Office
The Office has opened a second co-working space in Luxembourg City.
After 8 months of intensive work and construction, "The Office City" has officially opened its doors in a former annexe of the national library. The opening comes exactly two years after the first co-working space "The Office Charlotte" opened in Belair.
With now 2,200m2 across the two spaces, startups, freelancers and companies can now enjoy a new place to leverage their businesses and meet like-minded people.
According to CEO and co-founder of The Office, Gosia Kramer, "This new space is an exciting sequel to The Office Charlotte. You can tell they are both from the same family, but they definitely have own unique personalities. The coworking scene in Luxembourg is booming right now and with so much demand, The Office City couldn't be opening at a better time".
Whilst the team has not yet planned any official opening party, interested persons are welcome to stop by spontaneously. Indeed, since a few months The Office's waiting list is fully booked and dozens of freelance workers and startups have already shown an interest in having a desk in the new co-working space. The first mover will be Governance's team who will take up the first floor.
It has also been unveiled that Gosia's plan is in the early days of expansion with plans for the opening of a third co-working space early next year in northern Luxembourg. 300 square metres in the city of Wiltz will be dedicated to commuters coming both from the north of the country and the Belgian border. There is also talk of expansion beyond Luxembourg's borders in the near future.