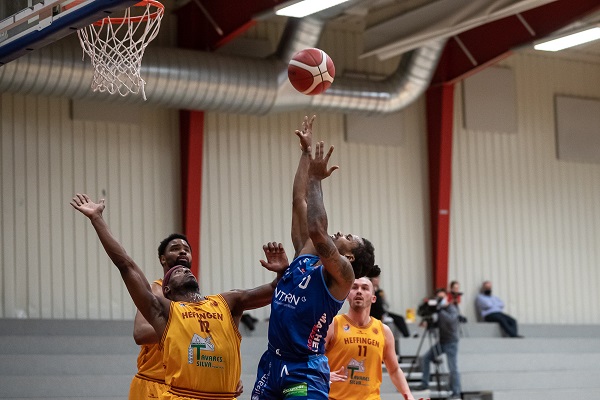 US Heffingen v AB Contern on Saturday 17 April 2021; Credit: photographer.lu
On Saturday 17 April 2021, AB Contern defeated US Heffingen 93-67 in the Total League Luxembourg, at the Hall Omnisports Heffingen.
AB Contern's victory came after the team had dominated all four quarters of the game.
Vincent "Vinnie" Shahid scored 28 points for AB Contern, while Terrell Vinson scored 24 points for US Heffingen.
Saturday evening, which marked the 16th game day, also saw T71 Dudelange defeat Musel Pikes 97-61.