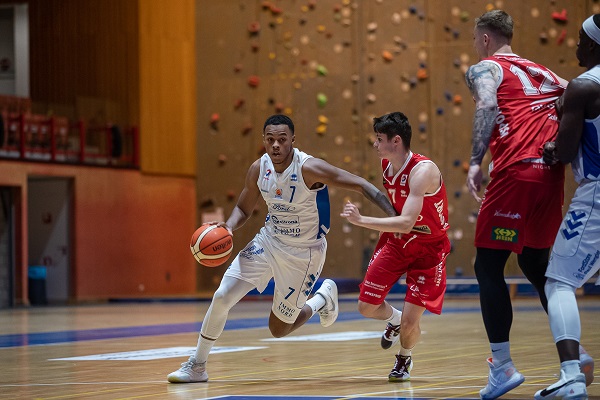 BBC Etzella Ettelbruck v Musel Pikes on Thursday 15 April 2021; Credit: photographer.lu
On Thursday 15 April 2021, BBC Etzella Ettelbruck defeated Musel Pikes 67-52 in the Total League Luxembourg, at the Centre sportif du Deich in Ettelbruck, at the end of a very disrupted game in which Etzella dominated three of the four quarters.
Austin Burgett scored 17 points for Etzella, while Keith Stone also scored 17 points for Musel Pikes. Ivan Do Rosario Delgado and Philippe Gutenkauf also scored points for the winning team, with Joe Kalmes and Marcus Milton Ottey scoring points for Musel Pikes.
BBC Etzella Ettelbruck have now secured second place in the current season, close behind the leaders, Residence Walferdange.