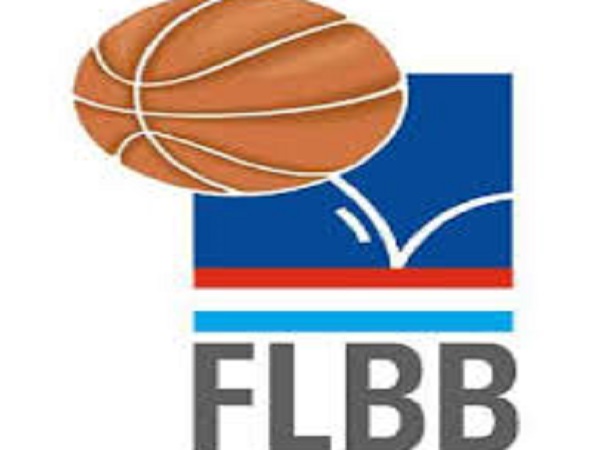 The Luxembourg Basketball Federation (FLBB) has announced that, after discussing with its member clubs at an extraordinary general assembly, it has worked out various scenarios for the restart of the season.
The FLBB has stated that there are different scenarios depending on the COVID-19 restrictions and if they will be revoked (scenario 1), become more strict (scenario 2) or will be extended as they are currently in place until 31 December (scenario 3).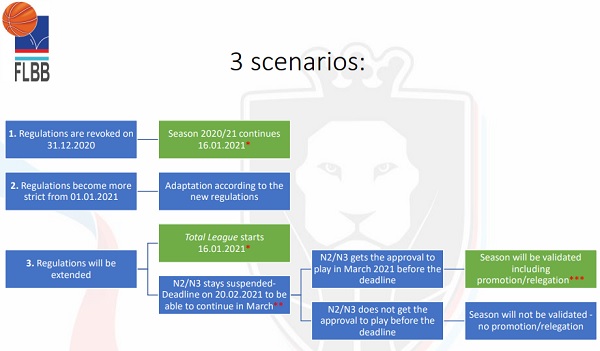 Regardless of the eventual scenario, the FLBB has confirmed the following:
• It plans to inform the clubs of a restart at least 2 weeks in advance.
• It is recommended that all players only play 1 game per weekend (if possible, only practice with one team).
• If it is not possible to restart before 6 March 2021, the season will automatically be cancelled and will not be validated.
• Playoffs & Final Four & Barrage (10. Total League vs 3. Nationale 2) will all be played in a Best-of-3 format
In case of a cancellation, the season will not be validated as there is no possibility to reach the threshold of two thirds of the total number of games.