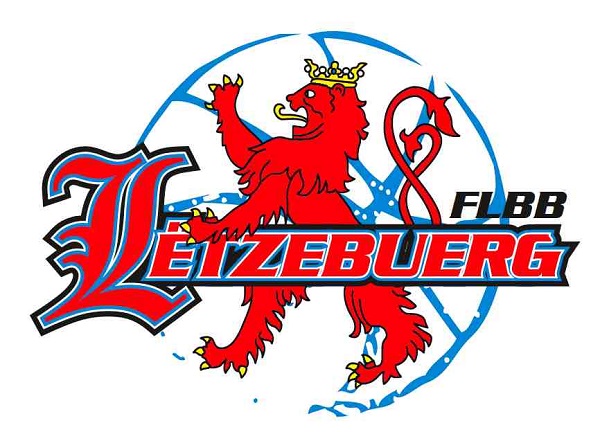 Luxembourg's national basketball federation has announced a 15-man roster for the matches that are taking place this month in Bratislava, with the first training session scheduled to take place this evening, although not all players are available yet.
Luxembourg's national team will play two games in November. On Thursday 26 November @ 16:00, Luxembourg will play against Iceland while they will face Slovakia two days later on Saturday 28 November @ 19:00.
This evening, Tuesday 10 November, the roster will have its first of 12 practice sessions in the Coque in Luxembourg-Kirchberg. However, some professional players (Kovac, Grün, Laurent and Vujakovic) are not available yet to practice. Ben Kovac will join the team next Monday, Thomas Grün will arrive on 22 November, while Oliver Vujakovic and Alex Laurent will join the team bus in Vienna to drive to Slovakia.
The situation to prepare the team is special. On one hand the team "has one more week to prepare" said Ken Diederich, head coach. On the other hand, the team "needs to get tested three times before we are allowed to play so that it is still unknown if we can all compete. Furthermore, we will have to stay in the hotel in a bubble without leaving and then play two games there, it will be a challenge for our team. At least, we can practice twice per day" he continued.
The 15-man-roster:
Ben Kovac (Den Helder Suns, Netherlands)
Thomas_Grün (Gladiators Trier, Germany)
Ivan Delgado (Etzella Ettelbruck)
Xavier Robert Francois (Résidence Walferdange)
Philippe Gutenkauf (Etzella Ettelbruck)
Joe Kalmes (Musel Pikes)
Alex Laurent (Klosterneuburg, Austria)
Kevin Moura (T71 Dudelange)
Oliver Vujakovic (Tirol, Austria)
Yann Wolff (Etzella Ettelbruck)
Max Schmit (Heffingen)
Clancy Rugg (Basket Esch)
Malcolm Kreps (Résidence Walfer)
Mike Feipel (Sparta Bertrange)
Gaetan Bernimont (Racing Luxembourg)
Head coach: Ken Diederich
Assistant coach: Denis Toroman
Team manager / scouting: Pit Rodenbourg
Kiné: Yves De Waha
Team doctor: Leopold Tondeur