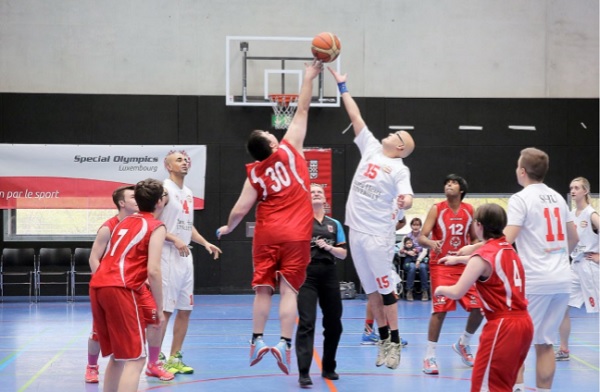 Within the context of Special Olympics European Basketball Week, Special Olympics Luxembourg is holding today, Saturday 11 January 2020, a Basketball Day at the Rehabilitation Centre in Luxembourg-Kirchberg.
Traditionally, Special Olympics Luxembourg starts each new year with its basketball day. The event is divided into three parts:
In the morning there are various workshops for the basketball players and those who want to become one under the direction of the trainer staff of Luxembourg's Basketball Federation (FLBB).
The afternoon begins at 13:15 with a friendly match between the Luxembourg Unified Team and Embarquement immédiat, a team from Belgium.
The end of the day is a VIP game at 15:00 involving celebrities coming from sports and politics. Spectators are welcome.