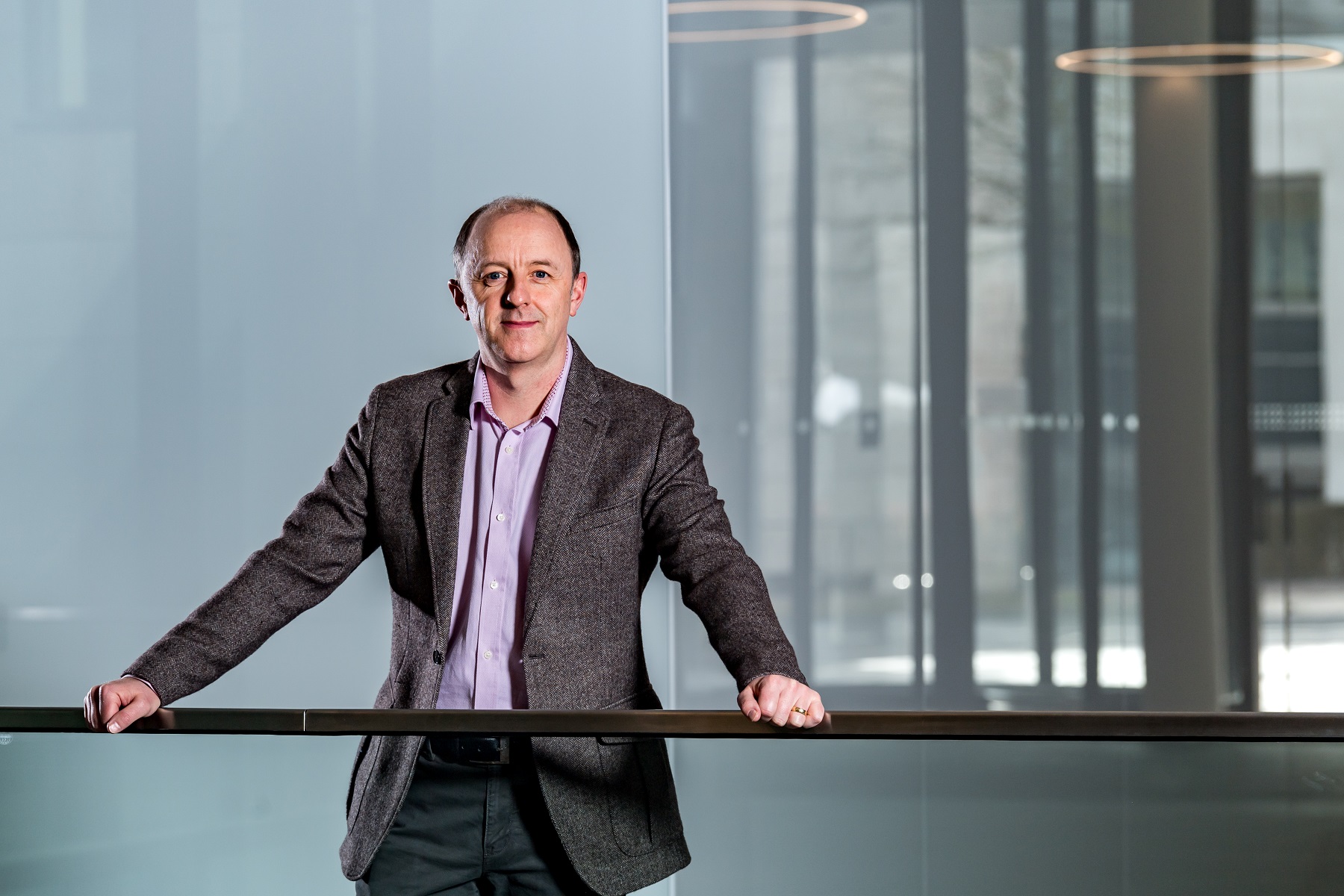 Dave Sparvell, CEO of Swissquote Bank Europe; Credit: Swissquote Bank Europe
Swissquote Bank Europe, a leading multi-asset online bank based in Luxembourg, has announced the acquisition of Keytrade Bank Luxembourg, another leading online broker in the Grand Duchy.
Swissquote Bank Europe with its state-of-the art technological platform and Keytrade Bank Luxembourg with its strong domestic presence will bring together their respective strengths and wealth of proven expertise in their efforts to become the leader of digital investing services in Luxembourg.
According to Swissquote, the transaction will complement the bank's regional footprint and will provide Keytrade Bank Luxembourg clients access to its low prices, innovative digital platforms and broad investment product offering.
Dave Sparvell, CEO of Swissquote Bank Europe, commented: "We are delighted to welcome the customers of Keytrade Bank Luxembourg and also their talented team of employees who will join us at our offices in Kirchberg. This acquisition will mean Swissquote Bank Europe becomes the undisputed regional leader in digital investing, with the largest product range, and the best platforms and pricing".
Fabien Vrignon, CEO of Keytrade Bank Luxembourg, added: "Keytrade Bank Luxembourg has built a strong position in Luxembourg since 1999 and established itself as an innovative, attractive and easy-to-use investment platform. We are convinced Swissquote Bank Europe will be the right partner for our clients".
Swissquote was the first bank in Luxembourg to launch digital asset and cryptocurrency trading services in 2021. Today, it is the only bank in Luxembourg to provide its clients with the possibility to invest in bitcoin, Ethereum and over 25 other crypto-currencies.
The acquisition of Keytrade Bank Luxembourg takes place as Swissquote continues to develop its service offering to suit the needs of private as well as institutional clients in Luxembourg and the European Union (EU). Swissquote Bank Europe will also launch options trading in 2022 to supplement its stock trading, fund, ETF, CFDs, digital asset and Credit Lombard services.
Dave Sparvell continued: "Until now the majority of Swissquote clients were located outside of Luxembourg. With the acquisition of Keytrade Bank Luxembourg, we now have the opportunity to increase the reach of our cutting-edge technology platform and fully develop our business as a domestic player in Luxembourg. The integration will help fuel our expansion into the European Union from our EU base in Luxembourg, one of the few countries in the world with an AAA rating from every major ratings agency, and will provide the Grand-Duchy with the opportunity to further grow its influence in the digital investing sector for retail and institutional clients alike".
Swissquote Bank Europe is a 100% owned subsidiary of the Switzerland-based Swissquote Group Holding Ltd.