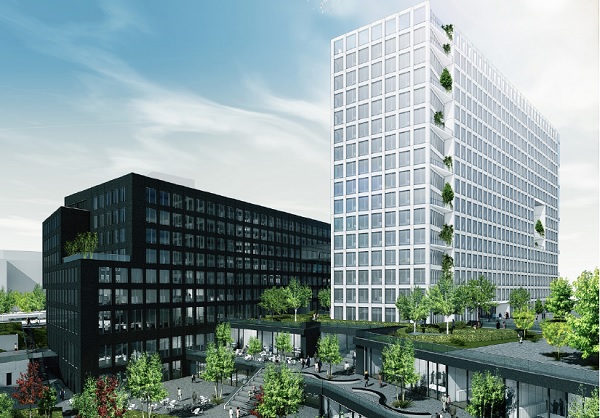 On 5 September 2019, the Board of Directors of BGL BNP Paribas examined the consolidated financial statements of the bank under International Financial Reporting Standards (IFRS) as of 30 June 2019: net banking income reached €753.8 million, up 9% on the first half of 2018.
This increased turnover is mainly attributable to the strong commercial activity in the various business areas, despite a context of lingering economic uncertainty. Indeed, this was the case for Retail and Corporate Banking, which recorded growth in average loan outstanding of 8%, boosted by an increase in mortgages and investment loans. Average deposit volumes similarly grew by 13%, largely due to excellent inflows from corporate clients associated with the development of international cash management services.
During the second half of 2018, the Wealth Management business line absorbed the banking business of ABN AMRO Bank (Luxembourg) S.A. Compared with the previous year, this area posted growth of more than 15% in assets under management. All segments showed improvement in terms of net capital inflows. Thanks namely to a bespoke range of financing solutions, Wealth Management's average loan outstanding grew by 30%.
In addition, the bank took advantage of its status as a member of the international BNP Paribas Group to offer a range of products and services to its corporate and institutional investor clients through its Corporate and Institutional Banking business line. The business line's 2019 targets have been confirmed.
For its part, Leasing International's business operations, which are benefiting from the continued commercial development in strategic regions, recorded average loan outstanding growth of 6%, owing to the development of new services for clients and to several subsidiaries entering the scope of consolidation.
Meanwhile, Overheads were €396.3 million, up 6% on the first half of 2018 (€375.2 million). This rise is mainly attributable to several subsidiaries entering the scope of consolidation (especially ABN AMRO Bank (Luxembourg) S.A.) and investments aimed at supporting the business development plan and digital transformation.
Cost of risk was €51.9 million, which is an extremely low level for outstandings in the region of €33 billion, whilst operating income amounted to €357.5 million, up 12% on the first half of 2018 (€317.9 million).
Moreover, the share of the net profits of equity affiliates (i.e. the share of net profits of subsidiaries in which the bank does not have a majority shareholding) stood at €11.3 million, compared with €3.1 million in the first half of 2018. This development is primarily attributable to the rise in net profit at Cardif Lux Vie.
Group consolidated net profit for the first half of 2019 amounted to €182.6 million, up 39% compared to the previous year (€131.2 million).
As of 30 June 2019, the balance sheet total stood at €57.1 billion, which is 5% higher than at 31 December 2018 (€54.6 billion).
The bank's solvency ratio was 23.1% (under Basel III rules), well above the regulatory minimum, and the Group's share of regulatory capital amounted to €6.1 billion.