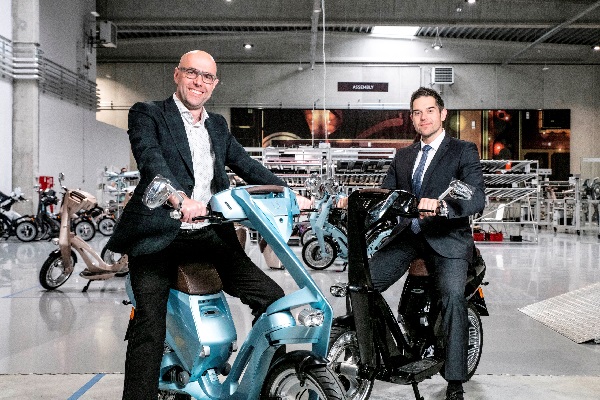 L-R: Ashot Ter Avanesian, Chief Financial Officer Ujet; Bernard Eresch, Corporate Advisor at BIL. Ujet concluded an InnovFin loan with BIL to facilitate its commercialisation phase.; Credit: BIL
The extension of an existing InnovFin agreement between the European Investment Fund (EIF) and the Banque Internationale à Luxembourg (BIL) will see an increase in access to finance for innovative Luxembourgish small and medium-sized businesses (SMEs) and small mid-caps.
The original guarantee agreement, first signed in 2015, was increased by €10 million to allow BIL to expand its lending to the innovative business sector in Luxembourg by twice that amount. The increase means that the EIF's guarantee will cover a portfolio of SMEs and small mid-cap lending by BIL of up to €80 million in total, awarding loans to over 100 businesses. The operation is backed by the European Fund for Strategic Investments (EFSI), at the heart of the Investment Plan for Europe (Juncker Plan).
Marcel Leyers, Chief of Corporate and Institutional Banking of BIL and incumbent CEO as of 1 May this year, commented: "The extension of our agreement with the EIF demonstrates the relevance of the InnovFin initiative and our success in unearthing and supporting innovative companies in Luxembourg."
EIF Chief Executive, Pier Luigi Gilibert, added: "Increasing access to finance remains a crucial topic throughout Europe, including in Luxembourg. With this increase, BIL will continue to offer more favourable financing to innovative SMEs and small mid-caps, something that I'm sure the market will appreciate. InnovFin and the Investment Plan for Europe continue to be instrumental in giving opportunities to smaller businesses."