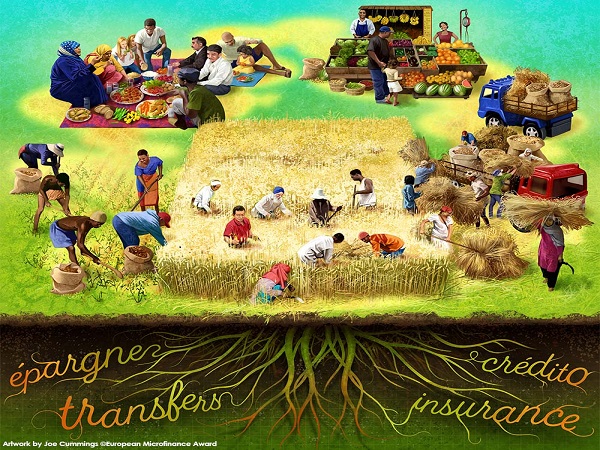 European Microfinance Award; Credit: Joe Cummings
Applications are now open for the European Microfinance Award 2023, organised by the Luxembourg-based European Microfinance Platform (e-MFP), the Inclusive Finance Network (InFiNe) Luxembourg and Luxembourg Aid & Development.
This year's award is dedicated to the theme of "Inclusive Finance for Food Security & Nutrition" and is open to applications from organisations working in financial inclusion that aim to safeguard access to quality and affordable food for vulnerable populations and to increase the resilience of sustainable food systems.
The European Microfinance Award (EMA) is a prestigious annual award with €100,000 for the winner and €10,000 for the two runners-up aimed at promoting financial inclusion initiatives and highlighting their innovating contribution in a particular area to the sector's development. It serves two parallel goals: rewarding excellence and collecting and disseminating the most relevant practices for replication by others.
Last year's EMA winner was the Bolivian bank Banco FIE, which captured the High Jury's attention by incorporating a gender-related dimension into its products and services, in an effort to make them more accessible to women.
e-MFP is organising an online application guidance session in English on 28 March 2023 at 10:00 during which the e-MFP team will go over the EMA process and reply to any questions that potential applicants may have. To participate, register here.
The closing date to apply for EMA 2023 is Wednesday 12 April 2023 at 23:59. Further information is available at: https://www.european-microfinance-award.com/