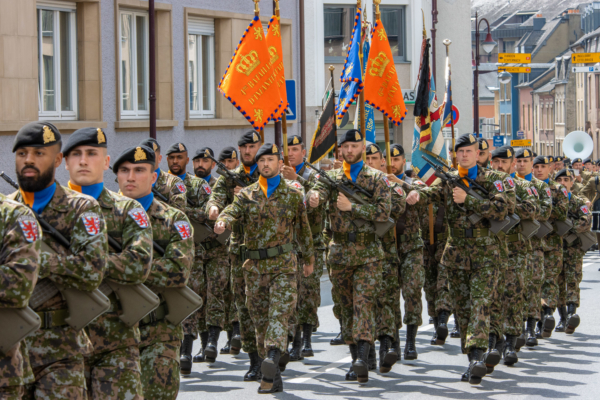 Credit: © Armée luxembourgeoise
On Tuesday 21 June 2022, the military ceremony took place at Place Guillaume in Diekirch on the occasion of the celebration of the National Day, in the presence of the Minister of Defence, François Bausch, and the Head of the Army, General Steve Thull.
At the end of the parade, during which decorations of national orders and service crosses were given to Army personnel, the troops marched in Rue Stavelot.
The parade of arms was placed under the command of Lieutenant-Colonel Kim Kirsch, Deputy Commander of the Forces.