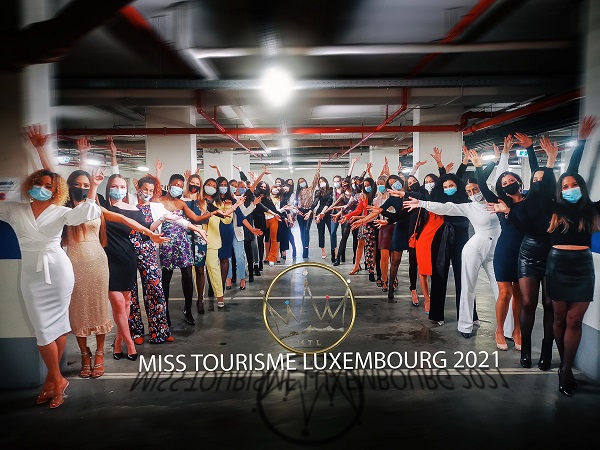 Credit: Miss Tourisme Luxembourg
The first edition of the "Miss Tourisme Luxembourg" competition will take place on Saturday 18 September 2021 at Caves Saint Martin in Remich, in Luxembourg's Moselle region.
Organised by Luxembourgish influencer and event organiser Giuseppe Castellaneta, Miss Tourisme Luxembourg 2021 will see 36 candidates compete in the final later this month.
Commenting on the idea behind the competition, Mr Castellaneta explained: "The Miss Tourisme Luxembourg competition aims to introduce or re-introduce tourist and historical sites, allow people to discover the diversity and specificity of Luxembourg and its Made in Luxembourg products regional products. It is an innovative concept to give more visibility at the national level to the enormous cultural heritage of the country that could be of high interest to tourists… should they be more aware of it".
The founder aims to make this competition a must-see annual event. To ensure its success, he has surrounded himself with a team of professionals and former top models.
​"This is obviously not just a beauty contest. Because the woman who will be elected Miss Tourisme Luxembourg will have to be able to represent well our country abroad, e.g. highlight the strengths of Luxembourg, including the architectural and natural heritage of the country, the gastronomy, the art ... well, everything that makes our small and beautiful country shine, but which is not always well known abroad", noted jury member and serial entrepreneur Clara Moraru. "During the preselection, I noticed that the candidates represent the diversity of Luxembourg very well, not only in terms of origin, but also languages spoken and occupation. Whether they are students, stay-at-home moms, computer scientists or listeners, they all have one thing in common: they love Luxembourg!".
The final will be live-streamed via Facebook, Instagram and the Miss Tourisme Luxembourg official website (www.misstourismeluxembourg.lu) on 18 September at 19:00.
Members of the public can still reserve seats for this evening show via email: miss@misstourismeluxembourg.lu.