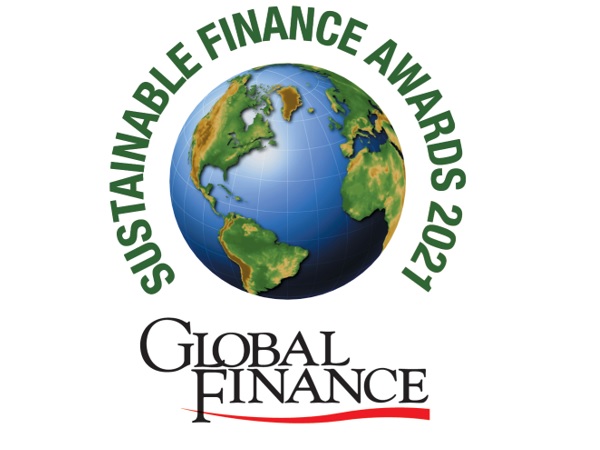 The BCEE / Spuerkeess has announced that it has been awarded the "Financial Leader in Sustaining Communities in Western Europe 2021" award: this brand new title rewards the most committed banks in sustainable finance, both globally and regionally.
In 2019, Spuerkeess was the first Luxembourg bank to sign the United Nations "Principles for Responsible Banking" and is committed to aligning its business strategy with the Paris Agreement. The objective is to help reduce greenhouse gas emissions in Luxembourg by 55% by 2030. Banks must take into account environmental and sustainability issues in a broad sense, which are increasingly complex and highly technical. For this reason, Spuerkeess decided to collaborate with science and launched a Scientific Advisory Board in this capacity.
Composed of a total of twelve experts, the common objective is to build climate risk models that will facilitate actors of the Luxembourg economy to optimise the management of the impacts of these risks on the course of their business.
"Our mission is to make our customers aware of energy challenges and to support them in their energy efficiency projects. We have put in place tools that will make it possible to identify projects that are eligible for aid and grants." explained Rudi Belli, responsible for sustainable development at Spuerkeess.
"At Spuerkeess, we understand that our profitability is closely linked to the sustainable development of the economy" added the Managing Director of Spuerkeess, Françoise Thoma.