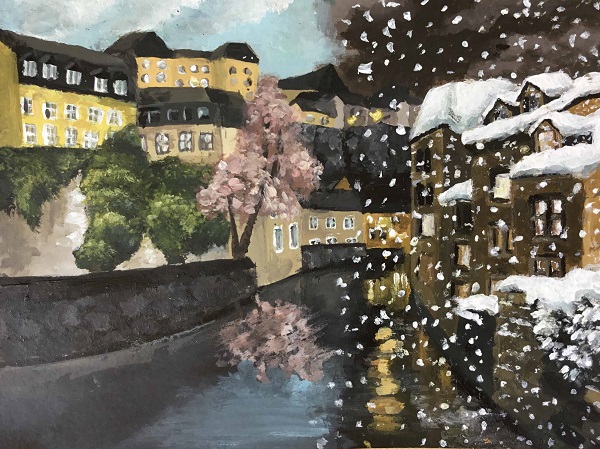 One of the winning submissions; Credit: BLS
The British-Luxembourg Society (BLS) has announced that the winners of this year's BLS Art Competition are currently on display at the Biodiversum Camille Gira in Remerschen.
The 2021 edition of the BLS Art Competition centred around the theme "The Luxembourg Landscape through the Seasons".
The British Ambassador to Luxembourg, Fleur Thomas, will award the prizes to this year's winners at a prize giving ceremony on the afternoon of Sunday 4 July 2021.
This event is open to BLS members and course students. Further information is available at b-l-s.lu/events/current-events.