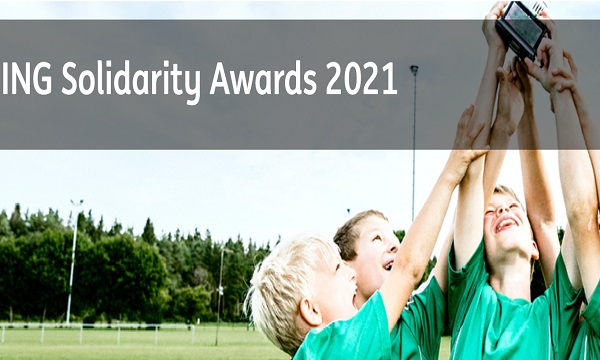 Credit: ING
ING has launched the 2021 edition of its ING Solidarity Awards, which is open for applications from non-profit organisations and foundations in Luxembourg.
For nine years now, ING has organised the ING Solidarity Awards with the aim of supporting local associations and giving them maximum visibility. All non-profit organisations and foundations registered in Luxembourg and established in the country are invited to take part in this competition.
It would take more than a pandemic to dent the enthusiasm and perseverance of the Luxembourg non-profit sector. The men and women who work tirelessly to protect the environment or to promote financial inclusion are often redoubling their efforts in these trying times. The 9th edition of the ING Solidarity Awards aims to honour and encourage these individuals' dedication.
The jury will reward the four best projects with a prize of €5,000 each and will offer all the winners an opportunity to gain exposure through the production of a video clip (at ING's expense) which will be published on social media in autumn 2021.
Registration is open until 20 May 2021 inclusive. For further details and to register, visit: www.ing.lu.