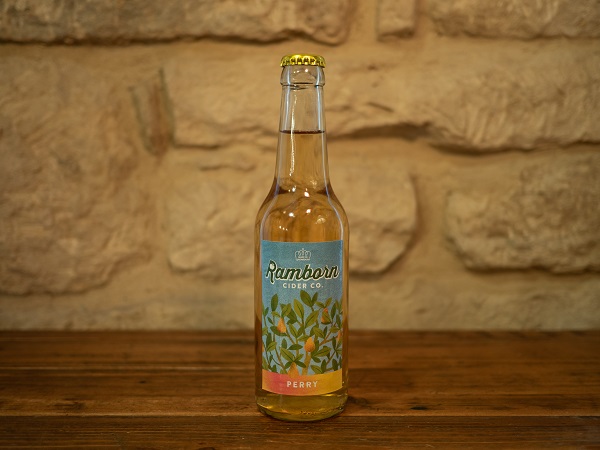 Luxembourg-based Ramborn Cider Co. has received a double gold award for its perry (pear cider) at the 2019 Cidercraft Awards in the US, shortly after bringing home a gold medal from the 2019 International Cider Awards in London.
A jury of industry specialists, growers, producers and other experts determined the winners of the 2019 Cidercraft Awards by means of a blind tasting of perries and ciders from around the world. The results will be featured in the January 2020 issue of Cidercraft Magazine, the world's premiere cider magazine with a distribution of over 100,000 copies per issue.
The double gold is just one of several awards for Ramborn Perry, which also picked up a gold medal at the 2019 International Cider Awards in London, in which over 200 breweries and cider makers from around the world took part, and another gold medal at the 2017 SISGA competition in Spain.
These awards are an international recognition of Ramborn's commitment to high-quality products and its philosophy of reviving the culture of cidermaking and local meadow orchards. Ramborn works with 137 different local suppliers, farmers, private individuals and communes to craft its Perry.
In addition, to kick off the new year, Ramborn will host its first Wassail event at its Ramborn Cider Haff in Born on 12 January 2020. This will be the first occasion for visitors to sample the 2019 cider straight from the tank. To start a new tradition, the team will also plant a tree and care for an old one, symbolising revival and reverence. Renowned Luxembourgish cellist and composer André Mergenthaler will also play a concert during the event.
Tickets for the Ramborn Wassail 2020 include participation in the orchard ceremony, a warm bowl of Luxembourgish pea soup (vegan option also available), as well as samples of the 2019 cider, Luxembourgish garden quince, Glühcider or hot apple juice and meadow orchard ice cider. The event begins at 17:00. Tickets are available for purchase at rambornwassail2020.eventbrite.com.