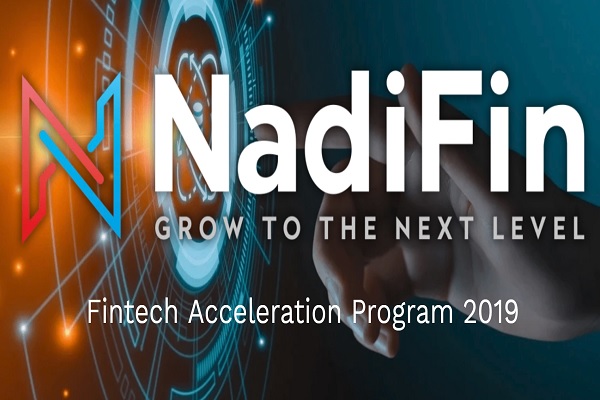 Luxembourg- and Dublin-based FinTech accelerator NadiFin has named Gardenia Technologies the 2019 winner of its accelerator programme.
On 12 July 2019, the founders of the NadiFin Acceleration Programme announced that Gardenia Technologies was voted by its cohort peers as the winner of the 2019 programme, paving the way for a €100,000 investment from MiddleGame Ventures.
Rupert Schneider, Co-Founder of Gardenia Technologies, commented: "The NadiFin delivered invaluable tools and advice, given by some high-calibre and very experienced venture capitalists and fellow entrepreneurs, to make these purposeful strategic objectives realisable and impactful". The startup's solution aims at improving profitability through data-driven advanced analytics and ML-driven working capital finance and risk management.
The unique curriculum featured two one-week sessions in Luxembourg and Dublin integrating commercial partners, investors and financial services mentors to help the selected cohort of leading global FinTech companies to achieve the next level of investment and commercial traction. The acceleration programme is powered by MiddleGame Ventures and Farvest, in partnership with the LHoFT.
As explained by Pascal Bouvier, Managing Partner of MiddleGame Ventures and Co-Founder of NadiFin: "We are delighted with NadiFin's first year. The cohort was exceptionally strong, all sponsors fully engaged, as well as the Luxembourg and Irish ecosystems. The competition was as fierce as the collaboration between all startups was rich and deep and it is a testament to the power of the model that the cohort peers voted Gardenia Technologies the top startup".
Also commenting on the launch of the NadiFin Acceleration Programme, Nasir Zubairi,CEO of the LHoFT, highlighted: "After two great sessions in Luxembourg and Dublin, it is a great pleasure to welcome back the NadiFin cohort to the LHoFT to close the programme and announce the winner of the first edition of the NadiFin Acceleration Programme, Gardenia Technologies. [...] The Nadifin programme has provided a great launchpad for FinTech firms wanting to scale in the EU market".
Programme partners for the first-ever NadiFin Fintech Accelerator Programme included Pictet, FUCHS, Telindus, Arendt, Enterprise Ireland, the Banking and Payments Federation of Ireland, Grant Thornton, WeWork Labs, Amazon Web Services and Stripe.