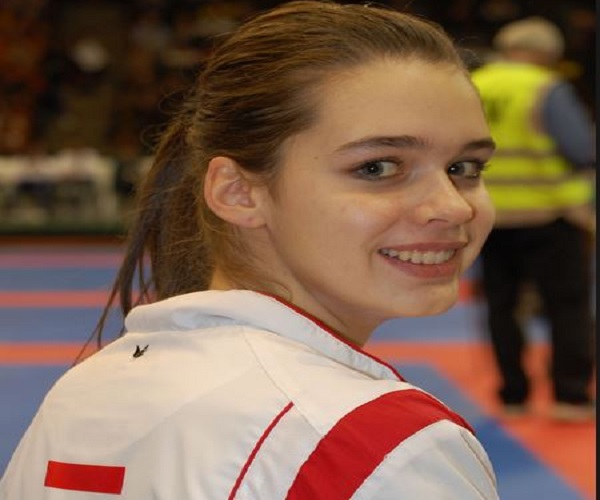 Jenny Warling; Credit: Sports.lu
Luxembourg athlete and European Champion of Karate Jenny Warling has won bronze at the Minsk 2019 European Games.
Injuries sustained in her previous match, against Belarusian Irina Sharykina, meant that Jenny Warling could no longer compete in the finals. However, the Luxembourger received a bronze medal by default, thus bringing the Grand Duchy's total number of medals at this year's European Games to three.
Luxembourg Minister of Sport Dan Kersch congratulated the 25-year-old athlete on her prize and wished her "a speedy and complete recovery" ahead of the 2020 Tokyo Olympics.