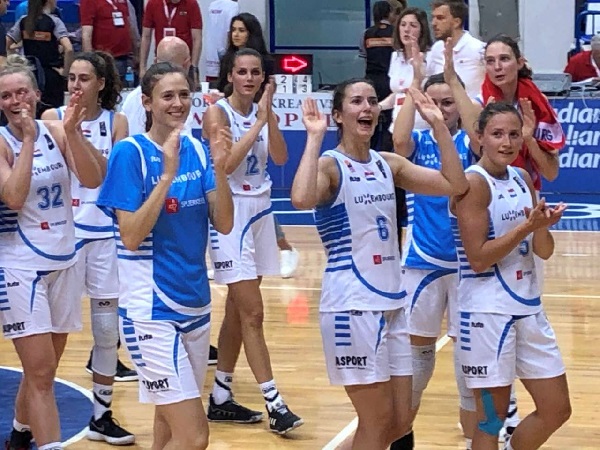 Ladies' basketball team at the GSSE; Credit: Ministry of Sport
On the first day of the 2019 edition of the Games of the Small States of Europe (GSSE) in Montenegro, the Luxembourg delegation won sixteen medals.
A total of 162 athletes, including 26 swimmers, are representing Luxembourg at the 18th edition of the GSSE. The first day of the competitions (27 May) resulted in the Luxembourg delegation's first victories: a total of 16 medals, including five gold, six silver and five bronze.
Luxembourg swimmer Julien Henx secured the first gold medal in the 100m freestyle race. The swimming team won a further four gold medals throughout the first day of the the games.
Other highlights for the Luxembourg delegation at the opening of the GSSE were victories in the volleyball (3-1 against Monaco), ladies basketball (80-67 against Monaco) and basketball (77-67 against Iceland).
Minister of Sports, Dan Kersch and Her Royal Highness Princess Alexandra attended the GSSE to support the Luxembourg athletes.