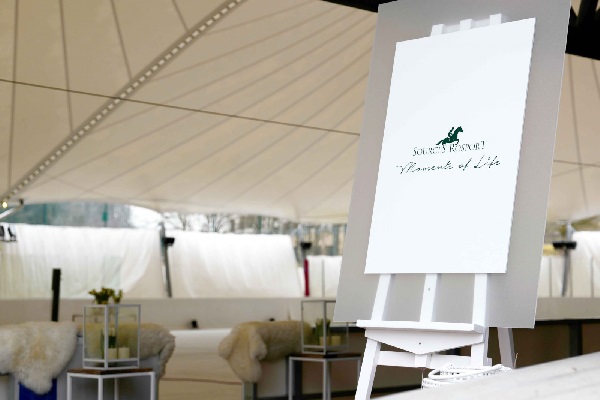 Credit: Sources Rosport
For the seventh edition of the Moments of Life competition, Sources Rosport is offering 60 winners the chance to go to a gourmet "dinner in the sky".
To celebrate Rosport's 60th anniversary, and building on the success of previous editions, Rosport has launched the seventh edition of Moments of Life, a competition dating back to September 2015 that offers a gourmet dinner in a site that is normally inaccessible to the public.
This year, 60 winners (in honour of Rosport's 60 years) will be chosen to dine in the sky. 44 guests will participate in the dinner, whilst a further sixteen guests will attend a memorable Afterwork in Luxembourg-Kirchberg. Both events will take place at a height of 40 metres above the ground, offering a view over the Luxembourg capital.
To be in with a chance of winning two tickets for this dinner, register on the website https://www.sourceoflife.lu/ and answer the question correctly. The competition began on 15 April 2019 and the draw will take place on 24 May 2019.