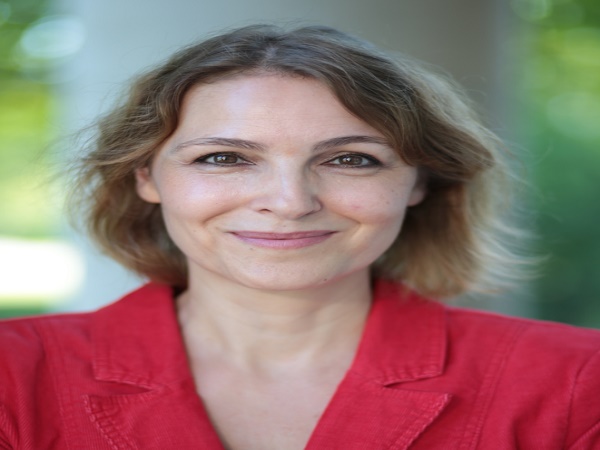 Nina Blazon; Credit: Holger Strehlow
The winner of the 18th edition of the "Struwwelpippi" children's and youth author's residence in Echternach is Nina Blazon.
The jury chose Stuttgart author Nina Blazon as this year's competition winner for her literary worlds, merging fantasy and history, past and present, the foreign and the familiar. The combination of different genres, cultures and characters characterise the atmosphere of her novels, in which she thematises areas of everyday life, such as friendship, courage and family life.
Nina Blazon was born in 1969 in Koper (Slovenia), grew up in Germany and studied German philology and Slavic studies in Würzburg. After working as a lecturer at the universities of Tübingen and Saarbrücken and as a copywriter in an advertising agency, she now works as a journalist and author. So far, she has published more than 30 children's and teen novels in the genres of fantasy, thriller and historical novel. She was awarded the Wolfgang Hohlbein Prize, the German Fantastic Prize and the Leipzig Reading Compass.
Struwwelpippi is a children's and youth author's residence, organised in collaboration with the Luxembourg Ministry of Culture, the Centre national de litterature and the Ville d'Echternach. The 18th edition of this residence will take place from 20 May to 16 June 2019, at the time of the Spring Procession. A varied supporting programme, featuring readings and discussion evenings, as well as personal meetings between the author and primary and secondary school pupils in Echternach and the surrounding area aims to create a new relationship between children and adolescents and language, reading and literature. The author also receives a one-time scholarship of €5,000, a travel and subsistence allowance and access to on-site organisational support.