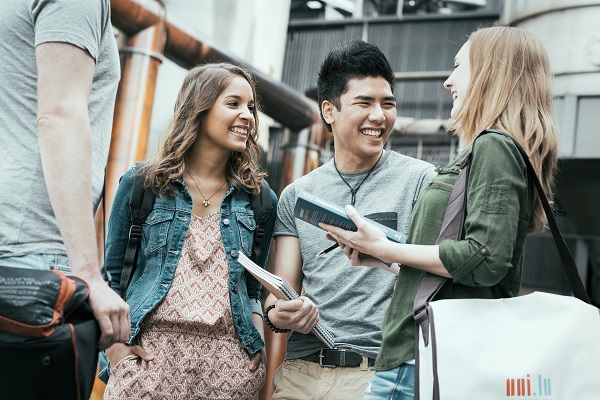 The University of Luxembourg is ranked #14 among the best young universities in the world, according to the latest Time Higher Education (THE) 150 Under 50 Rankings 2016 that were published on Wednesday during the THE Young Universities Summit in Barcelona.
The 150 Under 50 Rankings are a global list of the best universities that have been established within the last 50 years. Institutions are evaluated on 13 performance indicators grouped into five categories: teaching, research, citations, international outlook and industry income. The evaluation is based on the same data used to compile the THE World University Rankings 2015-2016 announced in October 2015. However, the 150 Under 50 Rankings 2016 methodology is carefully recalibrated to reflect the special characteristics of younger universities, giving less weight to subjective indicators of academic reputation.
International orientation
"We are very proud to have been listed 14th in this ranking," said University President Rainer Klump. "This confirms once more that our clear international orientation pays off. And it is our goal to become one of the future leaders in higher education."
The University of Luxembourg achieved particularly high average scores in terms of international outlook and citations. The international outlook indicator takes into account the percentage of international students and international staff as well as international collaboration in terms of research. The University currently counts 115 different nationalities among its students and 83 different nationalities among its staff members. The international orientation of the university also contributes to its high performance in other indicators, facilitating the recruitment of professors, researchers and students from all over the world and thus also increasing the quality of research and teaching.
The University's strong performance in terms of citations shows that the young institution already has a strong research capability. This indicator captures the number of instances a university's published work is cited by scholars globally, compared to the number of citations a publication of similar type and subject is expected to have, using data drawn from 23,000 academic journals.
The University of Luxembourg and the THE Rankings
The University of Luxembourg's result in the THE 150 Under 50 Rankings is not completely unexpected. The University achieved very good results in the THE World University Rankings 2015-2016, where it was ranked 193 out of 800 universities from 70 different countries. Taking into account only the 200 best universities in Europe, the University of Luxembourg ranked 99.
Photo copyright David Laurent / University of Luxembourg