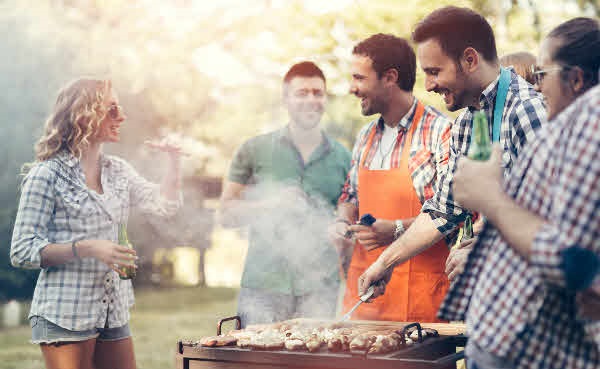 The Australia New Zealand Chamber of Commerce Luxembourg has announced that it is holding an Australia & Waitangi Day Celebratory BBQ Lunch on Saturday 28 January 2023 from 12:00.
Its first event of 2023 wil mark Australia & Waitangi Day; the event is being held at East Belgium's own aussie BBQ restaurant, Jambalaya (72 Peperstraat, B-7590 Diepenbeek), a 200km drive from Luxembourg - it is located between Brussels and Maastricht. Lunch will feature Antipodean specialities, including barramundi (fish) and kangaroo; vegetarian options are also available.
Cost: €45 (€40 for vegetarians) for lunch; cash bar. To reserve your place, see https://australiannetwork.be/shop/
The event is being held together with the Australian Network in Belgium, as well as Dutch and German ABIE partner business organisations.
For those travelling from afar, Hasselt has some excellent accomodation and good bars to carry on the conversations and fun in the evening.
Australia Day falls each year on 26 January: it is the official national day of Australia and it marks the 1788 landing of the First Fleet at Sydney Cove and the raising of the Union Flag by Arthur Phillip following days of exploration of Port Jackson in New South Wales. Nowadays, Australia Day celebrations aim to reflect the diverse society and landscape of the nation and are marked by community and family events. Like Waitangi Day in New Zealand a week later, Australia Day is an occasion when awards are bestowed.
Waitangi Day falls on 6 February, New Zealand's National Day: it celebrates the signing of the Treaty of Waitangi (on 6 February 1840) which is considered to be New Zealand's founding document. The date marks an important moment in the nation's history and is celebrated as New Zealand's National Holiday - since 1974 it has been a national public holiday. The treaty was signed by 500 Maori Chiefs and the several leaders who were representing the British Crown. It was written in English and in the Maori language. In New Zealand, the Waitangi Day celebrations start with a traditional Dawn Service in Te Whare Runanga on the Treaty Grounds. Many cities and towns have local food stalls that sell traditional Maori dishes and other tasty treats, often accompanied by live entertainment from Maori and locals alike. These are called Māori hui (social gatherings).