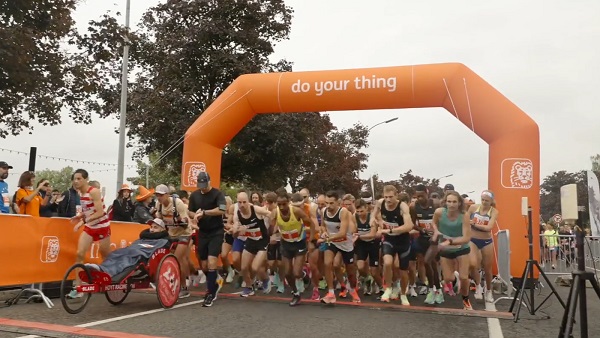 Organised by UrbanTrail de Luxembourg Asbl, the ING Route du Vin 2023 half-marathon event will take place on Sunday 24 September 2023, with the main race start at 10:15.
Created in 1962, the ING Route du Vin is the oldest road race in Luxembourg athletics. From experienced athletes to amateur sportsmen and sportswomen, no less than 1,800 participants will take part in the 21.098 km half-marathon which will take them along the vineyards of the Luxembourg Moselle.
From the 2022 edition onwards, participants start from Remich in the direction of Stadtbredimus, then go back through Remich in the direction of Schengen and finally return to Remich for the finish. And a big novelty for the 2022 edition was the introduction of a 5 km course and a 10 km course. This year there are also "Kids Rus" of 700m / 1,500m.
Registration is currently open (until 18 September) online at https://www.routeduvin.lu/en, with entry fees up to €23 (prices increase after 1 September).
The Unity Foundation charity is supported by the event, with participants able to choose to donate €5 upon registration.