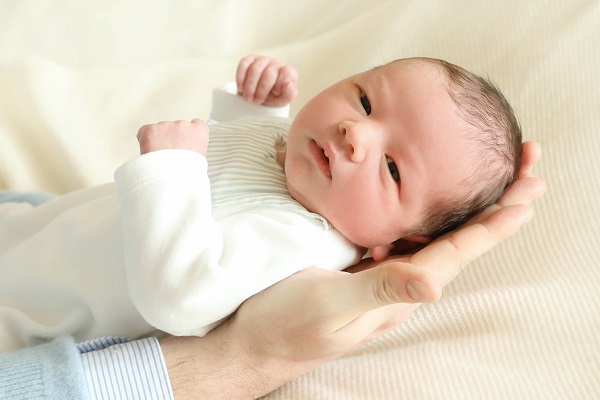 HRH Prince François of Luxembourg; Credit: © Céline Maia – StudioByC
On Friday 31 March 2023, His Royal Highness Prince Guillaume, the Hereditary Grand Duke of Luxembourg, and the Mayor of the City of Luxembourg, Lydie Polfer, signed the official birth certificate of Prince François of Luxembourg.
François Henri Luis Marie Guillaume, son of Prince Guillaume and his wife Princess Stéphanie, the Hereditary Grand Duchess of Luxembourg, was born on Monday 27 March 2023 at the Maternité Grande-Duchesse Charlotte (CHL). He is currently third in the line of succession after his father and his older brother, Prince Charles (born on 10 May 2020).
During the official birth registration on Friday, Lydie Polfer congratulated the Hereditary Grand Ducal couple on the arrival of their second child and presented Prince Guillaume with a present for the little one and a bouquet of flowers for Princess Stéphanie.