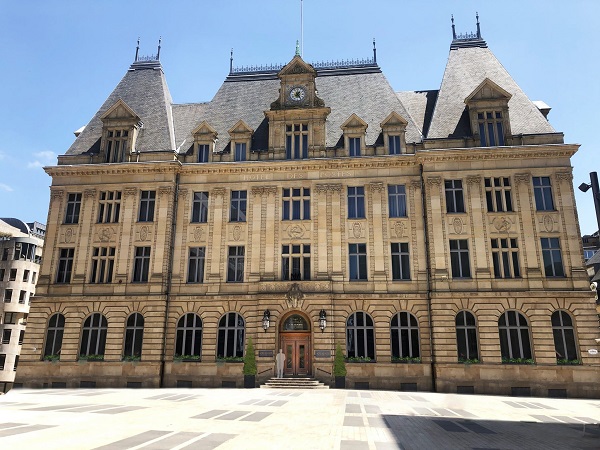 Credit: ARTEA Group
POST Luxembourg and ARTEA Group have reported that progress is being made on the project to renovate and redevelop the old "Hôtel des Postes" (post office building) in Hamilius (Luxembourg-Ville).
As part of this architectural project, presented in June 2020 by POST and ARTEA, the building permits were issued mid-2022 and the structural work began in October 2022.
This work follows the deconstruction of certain more recent elements which partly occupied the inner courtyard. The objective of this approach, according to POST and ARTEA, is to enhance the cultural and architectural value of the Hôtel des Postes. The project aims to restore the original appearance of the construction, in particular by removing the metal structures that covered the inner courtyard, as well as the central wing that separates it.
Within the framework of this collaboration, POST Luxembourg (51%) and the ARTEA Group (49%) are co-investors for the transformation of the Hôtel des Postes. The building, which will remain under full ownership of POST, will subsequently be operated by ARTEA and will house a hotel, two restaurants, a bar, shops, coworking spaces and a wellness area.
The architectural concept of the Hôtel des Postes, classified as a national monument and located in a UNESCO protected area, was entrusted to Luxembourg-based architectural firm Romain Schmiz. The general concept of the project was entrusted to Studio Jean-Philippe Nuel. This Paris-based firm specialises in the design of prestigious hotel projects around the world. While the hotel part will be operated by ARTEA, under their STORIA brand, the commercial spaces and the catering parts have not been allocated at this stage.
The opening of the Hôtel des Postes, initially expected to take place in 2023, is now scheduled for the end of 2024.
The website www.hoteldespostes.lu will evolve gradually with as the project progresses.