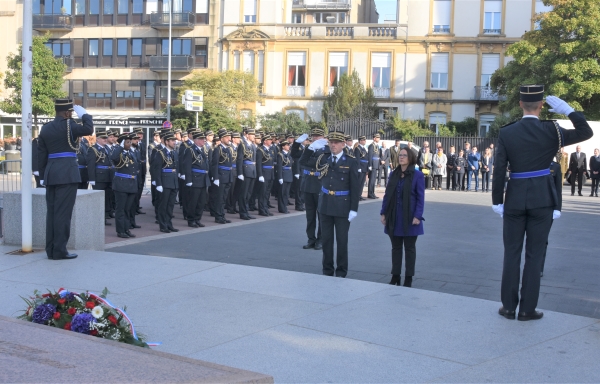 Credit: MFIN
On Wednesday 21 September2022, on the occasion of the feast of Saint Matthew, Luxembourg's Minister of Finance, Yuriko Backes, took part in the annual celebration in honour of the patron saint of customs officers.
The Ministry of Finance is the supervisory ministry for the Customs and Excise Administration. Minister Backes laid a wreath at the foot of the Monument of Remembrance (Gëlle Fra) in the presence of Alain Bellot, Director of the Customs and Excise Administration. The Customs Corps was led by Chief Brigadier Alexandra dos Santos.
The traditional mass in honour of Saint Matthew then took place at the cathedral. Following the invitation of the Mayor of the City of Luxembourg, Lydie Polfer, a reception took place at the Town Hall. It was the first time since the pandemic that the traditional celebration took place in the usual setting.
Minister Backes took the opportunity to thank and congratulate Alain Bellot and his agents for their commitment. She highlighted the efforts made in the field of modernisation and digitalisation to better serve citizens. The introduction of the Luxembourg Customs Clearance System (LUCCS) was particularly noted. Then, she praised the fiscal mission assumed, for the national and community budgets, customs duties, excise duties and value added tax for goods imported from third countries.