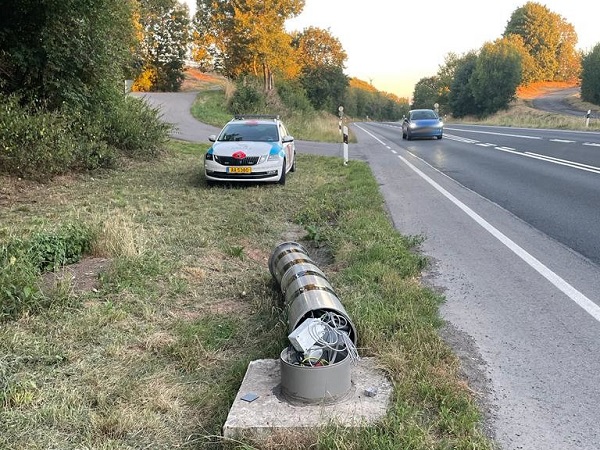 Toppled speed camera on N7 near Lipperscheid; Credit: Police Grand Ducale
The Grand ducal Police have issued a call for witnesses in relation to the toppling of a speed camera in the N7 near Lipperscheid.
The speed camera (radar) was discovered lying horizontal this morning, Saturday 13 August 2022, at around 06:30.
The police opened an investigation to determine the reason why the speed camera was not as it should be, i.e. in an upright position.
Members of the public who can provide information about this are asked to contact the Police Commissariat in Diekirch/Vianden on tel: 244801000 or by e-mail: police.diekirchvianden@police.etat.lu