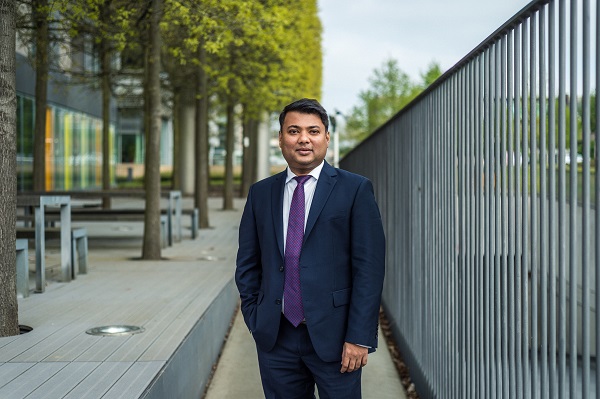 The late Sachin Vankalas; Credit: LuxFLAG
LuxFLAG, the Luxembourg Finance Labelling Agency, has announced the passing of its General Manager, Sachin Vankalas.
As confirmed by LuxFLAG, the 38-year-old passed away on Thursday 15 July 2021 following his hospitalisation due to COVID-19.
Sachin Vankalas had worked at LuxFLAG for the past ten years and took over as General Manager in June 2019.
The LuxFLAG Board of Directors and the LuxFLAG team shared the news on its website and on social media, where LuxFLAG Chairwoman Denise Voss noted that "Sachin was universally recogni[s]ed for his expertise and pioneering leadership in responsible investment. Sachin's passion for promoting the development of sustainable finance always shone through and had an impact on all of us. As a manager he led by example and his dedication, persistence, and energy were a source of motivation and inspiration for his team and colleagues".
On behalf of LuxFLAG, Denise Voss sent her condolences to Mr Vankalas' family, adding that "[h]e will be greatly missed".
Luxembourg's Minister of Finance, Pierre Gramegna, was one of several public and business figures to offer his condolences; he tweeted on Friday: "It is with great sadness that I learned of the passing of @SachinVankalas. Sachin was a pillar of @LuxFLAG and our sustainable finance community. He will be sorely missed. My heartfelt condolences to his family and friends. PG".