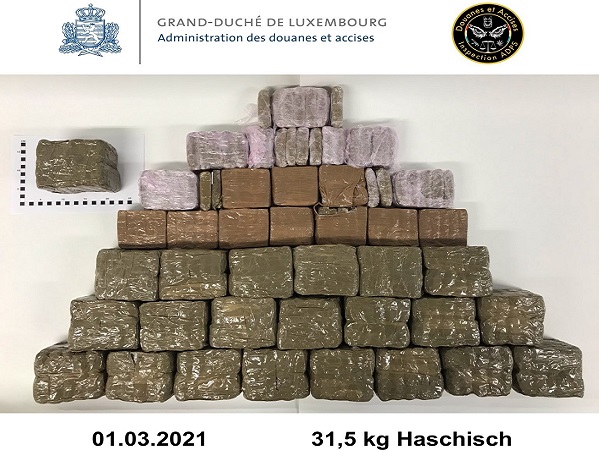 Credit: Administration des douanes et accises
Luxembourg's Customs and Excise Agency has announced that one of its sniffer dogs recently detected more than 30 kg of hashish.
At the beginning of March, Flin the sniffer dog sniffed out around 31.5 kg of hashish during the routine inspection of a Spanish registered car. The inspection was carried out by Customs' "anti-drug and sensitive substances" department.
According to Customs, the drug was being smuggled from Belgium to France.
By order of the Luxembourg Public Prosecutor's Office, the goods including the car were confiscated and the driver arrested and brought before the examining magistrate.