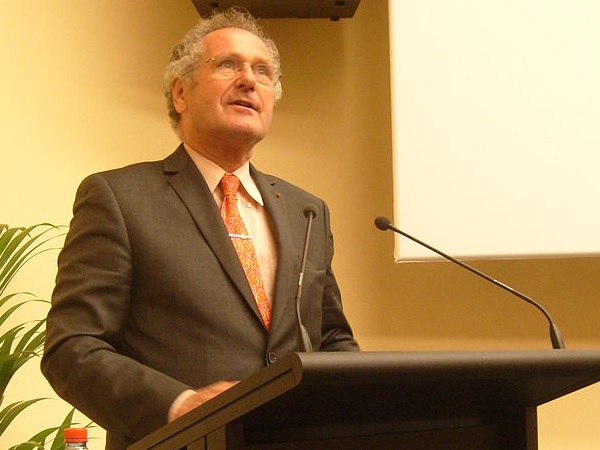 Paul Helminger (28 October 1940 - 17 April 2021);
The former Member of the Luxembourg Parliament, Mayor of Luxembourg city and Chairman of Luxair and Cargolux, has died aged 80 years.
He was born in Esch-sur-Alzette on 28 October 1940 and grew up in Luxembourg-ville. He studied law at the Sorbonne in Paris before studying political science at Stanford University in the USA.
He was elected to Luxembourg's parliament in 1984 and to the council of Luxembourg-ville in 1987 where be became an alderman in 1991. He became Mayor of Luxembourg ville in June 1999 when the then mayor, Lydie Polfer, was appointed Minister of Foreign Affairs and Deputy Prime Minister following the national elections. He won the position outright in the local elections held in October 1999 and also in 2005, therefore holding the position of Mayor of Luxemborg-ville for 12 years from 1999 to 2011. In the local elections in that year, Xavier Bettel took over as Mayor of Luxembourg-ville.
He was also Director General of ComputerLand Europe from 1984-1989.
He is succeeded by his wife, Karin Schintgen, and their seven children.
Lydie Polfer, current mayor of Luxembourg-ville, has sent a letter of condolence to his family and relatives.