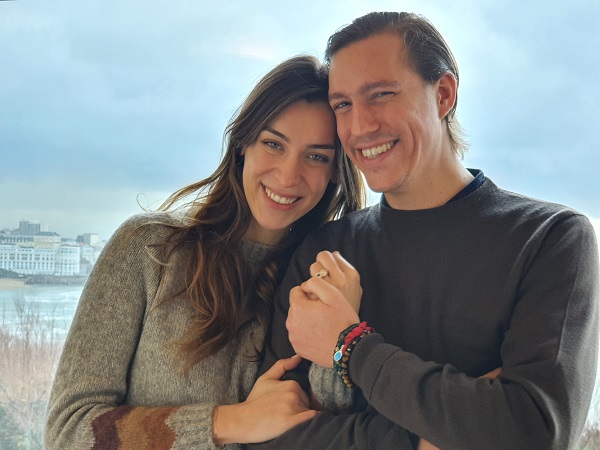 Newly engaged: Prince Louis and Scarlett-Lauren Sirgue; Credit: © Collection privée
His Royal Highness the Grand Duke and Her Royal Highness the Grand Duchess of Luxembourg have announced in an official statement the engagement of their son Prince Louis to Scarlett-Lauren Sirgue.
According to the Grand Ducal Court, Scarlett-Lauren Sirgue was born on 8 August 1991 in Bordeaux, France. She is the youngest child of lawyers Pierre Sirgue and Scarlett Sirgue (née Berrebi). She has one older sister, 34-year-old Elisabeth Defforey (née Sirgue), and a younger brother, 27-year-old Archibald Sirgue, both of whom are mediators. Together, they grew up between Cap Ferret, Bordeaux, Switzerland, London and Paris.
Scarlett-Lauren Sirgue was admitted to the Paris Bar aged 23 and was sworn in aged 25. She began her career as a lawyer specialising in Family Law, like her mother, but now focusses on Victims' Law within the family law firm founded by her parents.
The Grand Ducal Court added that Scarlett-Lauren Sirgue is passionate about music, cinema, art and fashion, as well as sewing, a passion which she developed as a child alongside her grandmother.
The Grand Duke and Grand Duchess wished the newly-engaged couple "immense happiness", adding that they were joined by Princes Gabriel and Noah (Prince Louis' sons from his former marriage to Tessy Antony de Nassau) in "surrounding the new couple with all our affection".