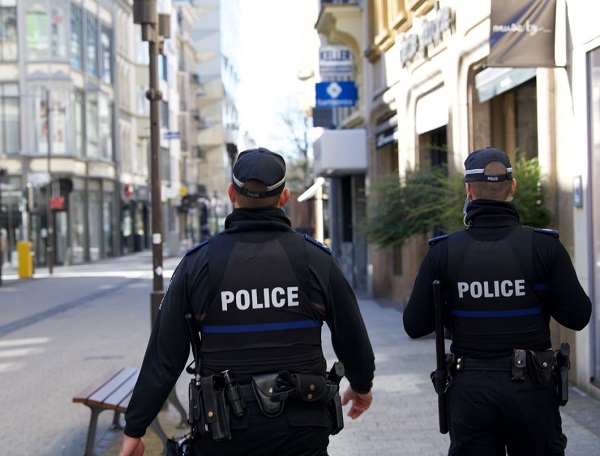 Credit: Police Grand-Ducale
The Grand Ducal Police have reported that a supermarket on the rue de Soleuvre in Differdange suffered an armed hold-up on Saturday evening at around 18:20.
The police reported that two hooded perpetrators wearing surgical masks threatened staff with a gun and emptied the cash register before fleeing on foot.
Nobody was hurt during the armed robbery. The police initiated a manhunt immediately and a forensic investigation was carried out at the scene of the robbery.
In another incident on Saturday 24 January 2021, money was stolen from a cash register in a shop on the Avenue de la Liberté in Luxembourg-ville in the afternoon, around 15:20.
The police reported that, while the shop assistant was serving a customer, a thief took the opportunity to take money from the till. The saleswoman tried to prevent the thief from escaping by standing between him and the front door. The thief then took money out of his pocket, threw it at the saleswoman and fled towards thw Place de la Gare.
The police were called and undertook a search for the perpetrators as well as obtained forensics evidence from the scene of the crime.