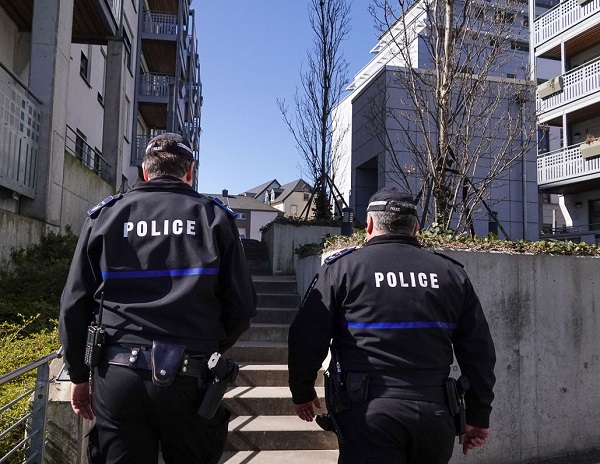 Credit: Police Grand-Ducale
The Grand Ducal Police carried out around 430 checks across Luxembourg last week to ensure compliance with COVID-19 measures, particularly concerning the curfew and restrictions on gatherings.
Last week, police officers issued fines to around 190 people. In 75% of the cases, this resulted from people being out after curfew (between 21:00 and 06:00). In eighteen cases, the police issued fines because minors failed to comply with the sanitary measures in place.
At around 17:00 on Wednesday 6 January 2021, the police received reports of a gathering of people in a forest located between Bridel and Strassen. The individuals failed to respect the requirements concerning physical distancing and mask wearing, as well as the ban on alcohol consumption in public places. The eight individuals involved received a fine.