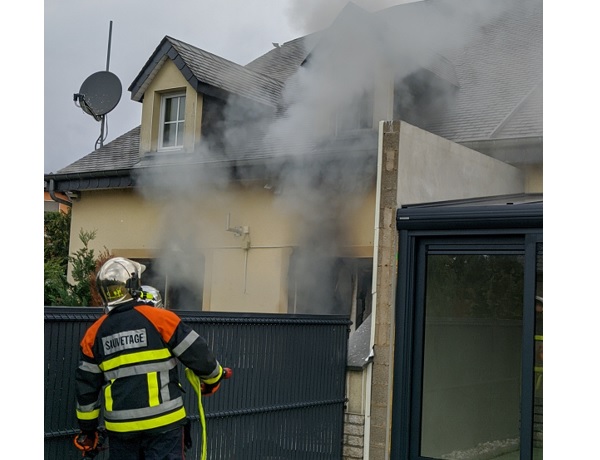 Niederpallen house fire; Credit: Police Grand Ducale
The Grand Ducal Police have reported that the occupant of a house located near the Weldbesch in Niederpallen, died following a fire yesterday morning.
The alarm was raised at around 09:00 yesterday morning. The emergency services arrived on the scene and discovered the body of the occupant inside while extinguishing the blaze.
Luxembourg's public prosecutor has ordered an investigation into the casus of the fire, as well as an autopsy to determine the exact cause of death of the occupant about whom no details have been released.