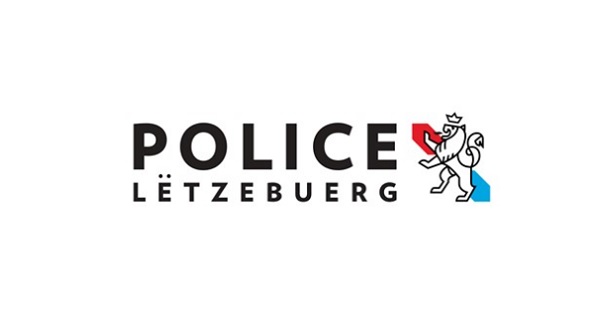 The Grand Ducal Police have reported that a total of eighteen accidents occurred on Luxembourg's roads between midnight and 08:00 this morning.
Among these accidents was one involving an overturned vehicle on the CR181 in Strassen. Shortly before 06:00 on Friday morning, the vehicle overturned and landed on its roof. The driver was taken to hospital for a medical inspection.
Shortly after 06:00, a delivery van came off the road between Flaxweiler and Dreiborn (CR112), damaged a fence and ended up in the ditch. The driver was not injured. Around 07:00, another delivery van came off Route de Boudersberg in Dudelange due to slippery road conditions and also landed in the ditch. Around the same time, a motorist slid into the guardrails just before the roundabout on the N2 in Sandweiler.
Around 06:20, another motorist lost control of her vehicle on a slippery lane in a bend on Rue d'Esch in Mondercange and collided with a parked car. The woman was taken to hospital for a check-up After recording the accident, the police reportedly discovered that the parked car did not have valid insurance. The police reported back to the public prosecutor's office, which then ordered the confiscation of the vehicle.
Around 07:30, a motorist crashed his/her car into a tree while driving along Rue de Limpach in Mondercange. The driver was not injured. Around the same time, a lorry driver lost control of his/her vehicle due to slippery road conditions on Grand Rue in Pontpierre. The lorry tipped over, blocking the road. Another lorry driver came off the road around this time and the vehicle was no longer fit to drive.
Around 07:50, another road user collided with a bus between Hassel and Alzingen and was injured in the process. Witnesses stated that a head-on collision occurred in a bend. There were no other passengers on the bus.
Earlier that day, around 04:30, a motorist reportedly driving under the influence came off the road on Rue Dicks in Bredimus and collided with a parked car. The police confirmed that he/she had been driving under the influence of alcohol when recording the accident and withdrew the motorist's driving licence.
In the context of slippery roads, the police have recalled the obligation to use winter tyres in such weather conditions. Even in the absence of snow or winter conditions, winter tyres are considered advantageous at temperatures below 7 degrees. Road users whose car is equipped with summer tyres on slippery roads and who cause a traffic accident risk receiving a fine of €74 and immobilisation of the vehicle.
More information is available on the Police website: https://police.public.lu/fr/espace-usagers-route/code-de-la-route/pneus-hiver.html.