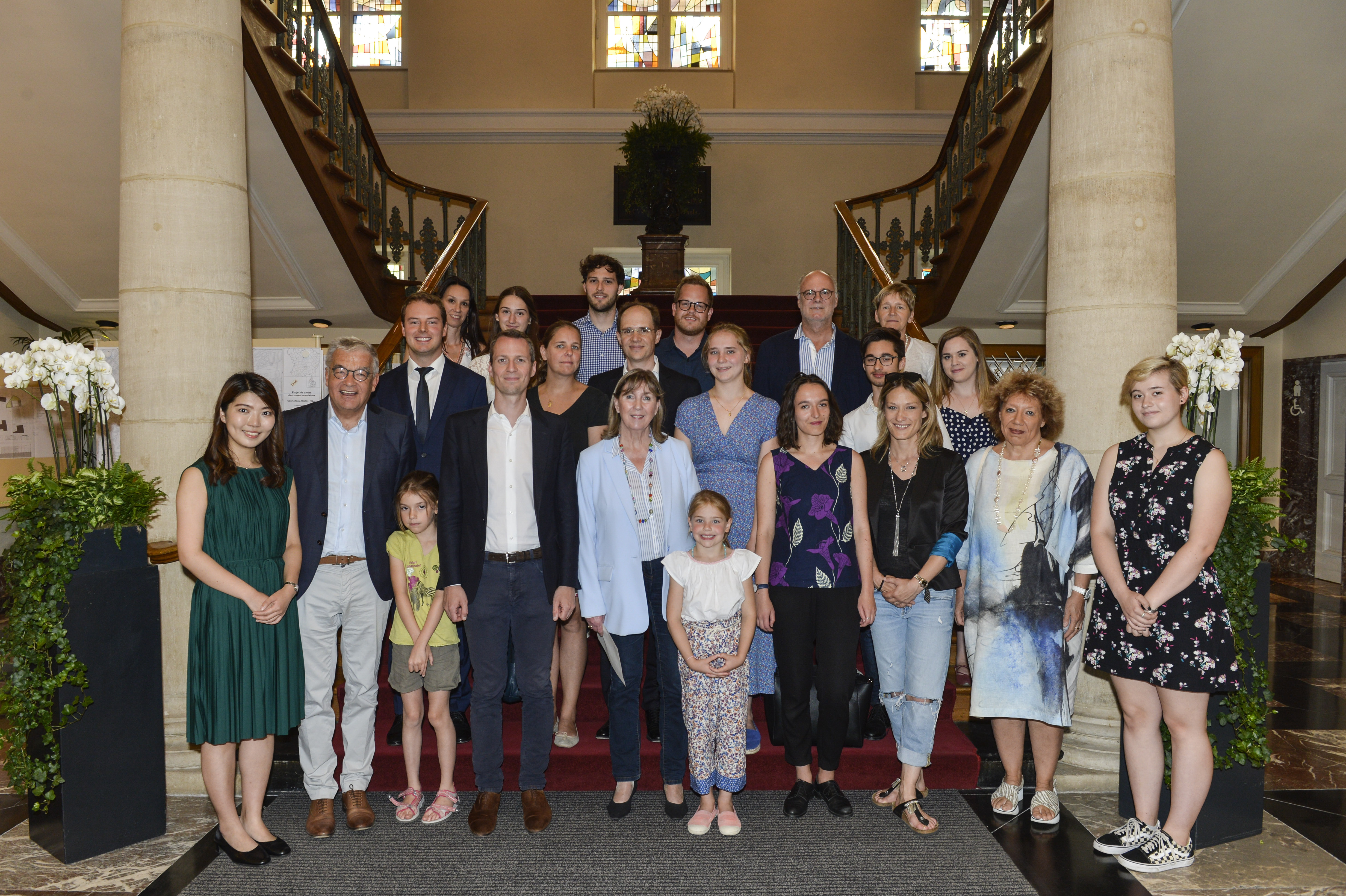 My Urban Piano awards 2019; Credit: Charles Soubry, Copyright Photothèque VDL
As part of the My Urban Piano project, which took place from 23 May to 16 June 2019, the Ville de Luxembourg (VdL) and the Luxembourg City Tourist Office (LCTO) installed 23 pianos in various tourist sites, parks and streets of the capital.
To support this project, the VdL and the LCTO launched a contest rewarding the most original clips of a micro-concert or an animation around the pianos. On Tuesday 16 July 2019, the Luxembourg City Mayor, Lydie Polfer, and Aldermen presented the winners with their prizes, shopping vouchers from the Commercial Union of the City of Luxembourg worth €500, €250 and €150.
List of winners
"Music" Award: 1. Lara Cucic; 2. Kana Sagara; 3. Chris Sinner
"Music and Animation" Award: 1. Jean-Philippe Koch; 2. Cécile Martel; 3. Maïté Suto
Incentive prize: 1. Nadège De Perst; 2. Tanya Scratchley
Due to the continued success of the My Urban Piano project, the Ville de Luxembourg has announced that it will hold the project again next year, in 2020.