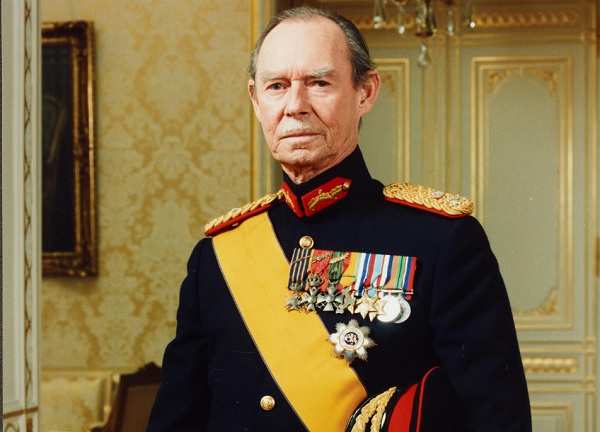 HRH Grand Duke Jean; Credit: Cour grand-ducale / Jochen Herling
The Luxembourg Cabinet agreed at their meeting on Wednesday to start the process of erecting a monument to the memory of Grand Duke Jean.
The Government Cabinet met on Wednesday 15 May 2019, under the chairmanship of Prime Minister Xavier Bettel. One of the main outcomes of this meeting was the decision to launch preparations for the erection of a monument in honour of the late Grand Duke Jean. The Government will provide specific details on this process in due time.
Grand Duke Jean passed away on the morning of Tuesday 23 April 2019 and was buried on 4 May 2019 following a state funeral. Born at the Château de Berg in Colmar on 5 January 1921, he joined the Irish Guards and completed his training at Royal Military Academy Sandhurst and later served as a guard at Buckingham Palace. He then received training for the Normandy landings on D-Day and landed in Normandy on 11 June 1944.
On 9 April 1953, His Royal Highness Prince Jean married Her Royal Highness Princess Joséphine-Charlotte of Belgium at Luxembourg Cathedral. The Hereditary Grand Duke and Hereditary Grand Duchess started a family at the Château de Betzdorf and it was here that Princess Marie-Astrid, Prince Henri, Prince Jean, Princess Margaretha and Prince Guillaume were born.
On 12 November 1964, Grand Duchess Charlotte signed her act of abdication and Jean, the Hereditary Grand Duke, became the eighth Luxembourg sovereign since the founding of the Grand Duchy in 1815. On 7 October 2000, Grand Duke Jean ended his reign, stepping down in favour of his son, Grand Duke Henri.