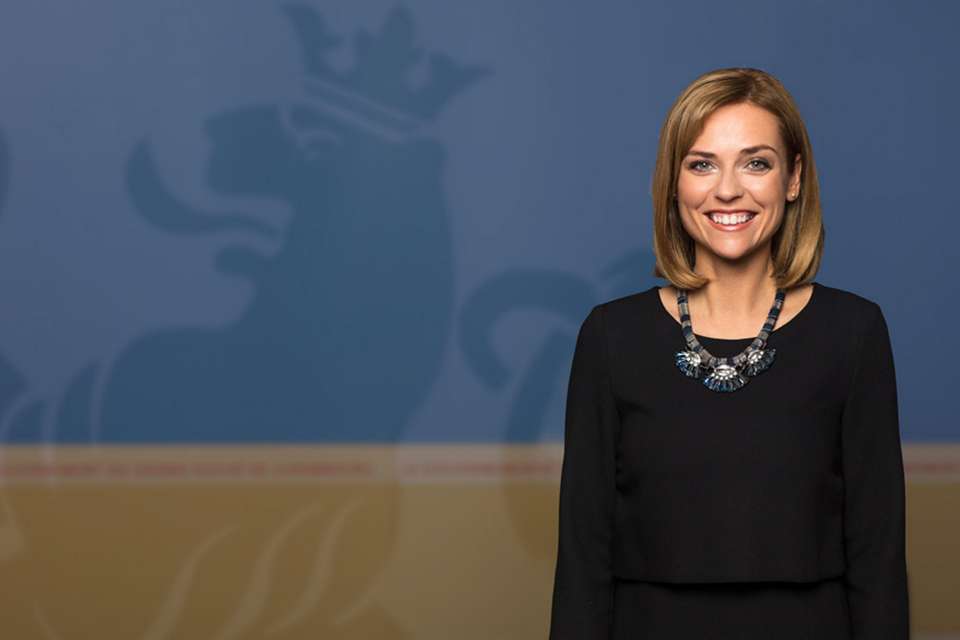 Minister Tania Bofferding; Credit: SIP
On Friday 8 February, Luxembourg's Minister for Equality between Women and Men, Taina Bofferding, and Deputy Prime Minister and Minister of the Economy, Etienne Schneider, presented the results of the recent interim review of the government's efforts to gender equality in decision-making bodies.
"It's a notable success. For the first time, the bar of 40% of women representing the state in the boards of directors of public institutions has been crossed," said the ministers.
In autumn 2014, the previous government had committed to intervene systematically to promote better representation of the under-represented sex in decision-making bodies, in public institutions and companies in which the state is represented. The clear, quantifiable and measurable goal was set at 40% for mandates for the under-represented sex by 2019.
In concrete terms, the recent interim review shows that:
• The rate of women representing the State in decision-making bodies of public establishments is now 40.19% (against 30.34% in January 2015)
• The total rate of women on the boards of public institutions, including those representing other partners, reached 34.69% (compared to 27.41% in January 2015)
"This 40% goal reinforced the discussion on the profile of directors. It is an effective way to change mentalities. Admittedly, quotas are not a quick fix, but they can help to overcome the weight of tradition," said the Minister of Equality.
For companies, the balance sheet shows an increase of six percentage points to settle at a rate of 30.58% of women representing the state. As the ministers explained, vacancies are not only determined by the government but also by other factors such as representatives of municipalities, regional unions and social partners.
Ministers Bofferding and Schneider reiterated the will to continue efforts and invited all actors to work together to achieve a better balance.