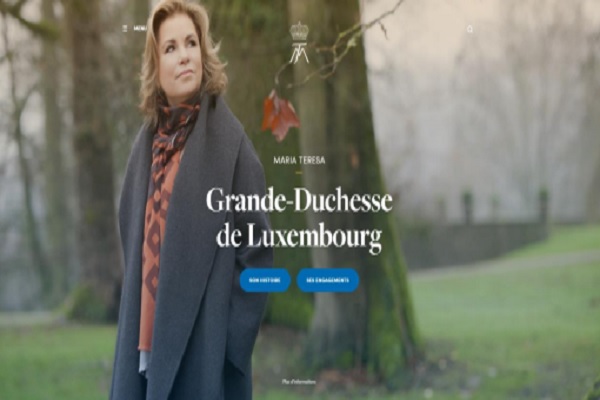 Credit: Cour Grand-Ducale
The Grand-Ducal Court has just launched the official website of Her Royal Highness the Grand Duchess of Luxembourg: www.grande-duchesse.lu.
The launch comes ahead of HRH the Grand Duchess' "Stand Speak Rise Up - to put an end to sexual violence in sensitive areas" forum, taking place on 26-27 March 2019 in Luxembourg. The site is dedicated to the commitments and activities of HRH the Grand Duchess, be they humanitarian or social in nature.
Through her mandates at UNESCO (Ambassador of Good Will since 1997), Unicef ​​(Eminent Advocate since 2007) and the foundation she chairs ((la Fondation du Grand-Duc et de la Grande-Duchesse), Her Royal Highness has made many trips, visits and meetings which allowed her to acquire a knowledge of the field and to identify problems she is working to solve.
In addition to her commitments, the site also reveals the personality of the Grand Duchess, behind her official function. The Grand Duchess thus opens her personal family albums and allows a behind-the-scenes look at life in the castle, intimate moments with her children and her hobbies and interests.
The site will be updated regularly and is intended to follow the Grand Duchess through her activities and the causes she supports.