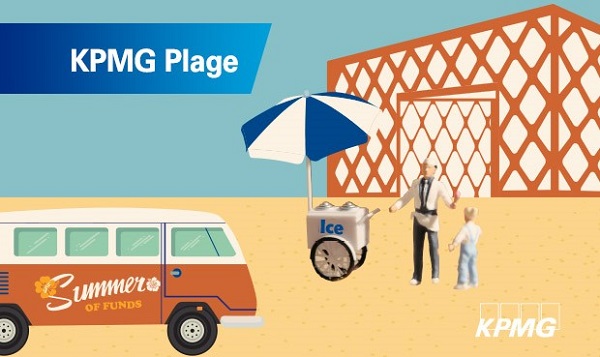 KPMG Luxembourg will be unveiling its sandy beach in Luxembourg-Kirchberg next week, with a series of corporate and public events already confirmed over a 2-week period.
Unique in Luxembourg, "KPMG Plage", a concept already existing in some European cities - such as Paris Plage, Bruxelles les Bains and more - will feature ice cream, a BBQ, a DJ, cocktails, pötanque (a form of bowls), beach huts, beach tennis and deckchairs.
Wile the corporate events include ManCo, Nation Branding and Bank Insights, the public events are being held on Saturday 13 & Sunday 14 June, between 11:00 and 17:00 both days, with the support of the Luxembourg City Tourist Office (LCTO) and aimed at the Luxembourg and international communities who can discover the new KPMG Luxembourg headquarters.