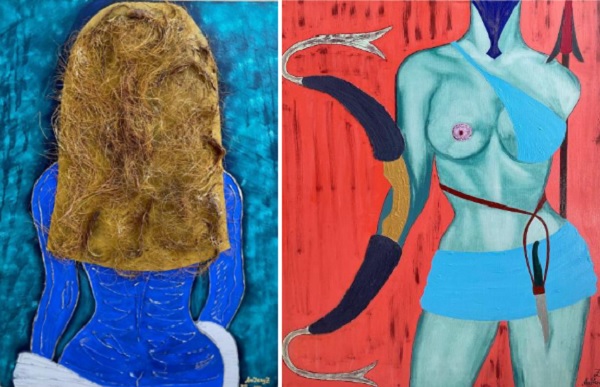 MUNNFTSE's GreenOffice (12 rue Notre Dame, Luxembourg city) will host an exhibition of Artistic Journey by AnJenyZ – Modern Erotic Art dedicated to women.
The exhibition will be on display between Saturday 2 September to Sunday 15 October 2023, with the vernissage on Saturday 2 Setpember at 16:00 - 21:00.
ABOUT AnJenyZ
AnJenyZ is a Luxembourgish artist, born in Kiev and now living and working in asset management in Luxembourg.
At the age of six, the budding artist began to draw small cartoons of well-known characters from fairy tales. Her most favourite was, unsurprisingly, 'Cinderella'. Later, she took a course in an art and decoration school. Between 2000 & 2002 AnJenyZ created the current collection of paintings dedicated to women. Then, temporarily, she held her passion for the fine arts in suspension.
From 2008 to 2009, AnJenyZ studied at a private design school in Paris. In 2010, she organised her own exhibition of paintings dedicated to women on International Women's Day at a Cultural Centre in Luxembourg.
In 2022 she also pursued her dream as an artist and participated in the art fair organised by art3f in Monaco.
Among her interests, AnJenyZ sights painting, fashion, music, cinema and travel.
She describes herself as a dynamic and enthusiastic person which allows her to be creative and meditative while always keeping a positive and optimistic spirit.
''My current collection of modern erotic art, dedicated to women, includes 15 paintings. Every painting represents a particular philosophy'' she stated.
5% of all Sales will be donated to the Charity Foundation LUkraine Asbl, www.ukrainians.lu in support Ukrainian Civilians and in cooperation with them.
For details, see https://www.greenofficelux.com/