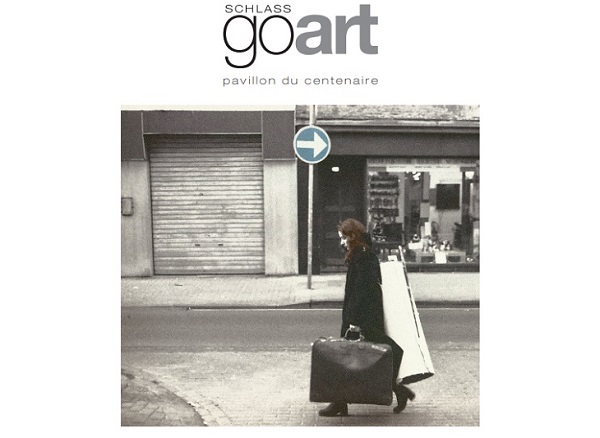 Credit: www.schlassgoart.lu
The Schlassgoart gallery will put on an exhibition by interdisciplinary artist, Ivana Cekovic, at the Centenary pavilion/ArcelorMittal in Esch-sur-Alzette.
The monographic exhibition's title is "3 times from 1 to 0", with its opening taking place on Thursday 8 June 2023 from 19:00. The artist will be present on the occasion.
Ivana Cekovic was born in Belgrade in Yugoslavia, where she studied classical piano and trained in Fine Arts at the University of the Arts in Serbian capital, obtaining a Master's degree in painting in 1990. After settling in the Greater Region, in 2002 she obtained a Master's degree in Communication Aesthetics (new media) at the University of Metz.
The artist has participated in numerous exhibitions in Luxembourg, in Europe and in the USA. She has also represented Luxembourg in artistic projects and international video-festivals on four continents. Ivana Cekovic initiated several interdisciplinary projects integrating urban installation, video, music and performance.
Ivana Cekovic has co-founded the artistic association Musel Link and she is the creator and curator of the miMO project (monumental miniature). The latter has put on exhibitions of miniatures in Luxembourg since 2015, and has created international exchanges, collaborations and interventions by guest artists.

The upcoming exhibition is a panorama of thirty years' worth of creation since the artist's arrival in Luxembourg, in 1992. It includes pictorial works, videos and visual documentation of the artist's interdisciplinary projects in urban space, which have marked Ivana's artistic career and also the history of the country, such as the passage to the third millennium or the inauguration of the Luxembourg Presidency of the European Union in 2005. "3 times from 1 to 0" will showcase leitmotifs present throughout her work. Ivana Cekovic applies the principles of musical composition, mainly polyphonic, to her visual and audio-visual creations. The exhibition combines visual and sound elements to reveal to the public the substantial and structural aspect between the musical forms and Ivana Cekovic's works.
The exhibition will run from 9 June to 1 July 2023, from Tuesday to Saturday from 14:00 to 18:00.