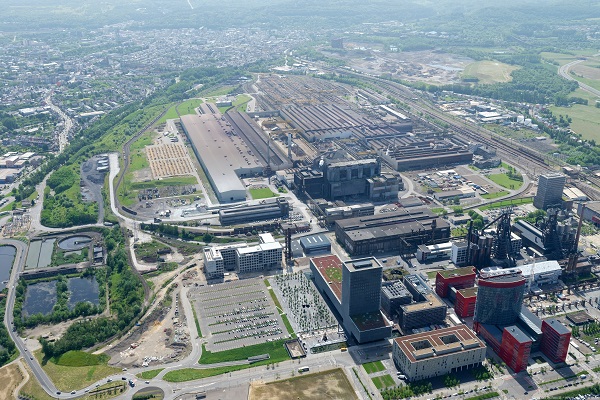 Credit: ArcelorMittal
Le Fonds Belval have launched a competition for ideas leading to the design and production of works of art to be exhibited in Esch-Belval.
A public institution created in July 2002, Le Fonds Belval (Belval Fund) assumes the role of project owner for the construction, management, operation and maintenance of state infrastructure and equipment in Esch-Belval.
As part of its mission, the fund is authorised to invest in art in proportion to the overall cost of the buildings constructed, as provided for by law. In order to stimulate artistic creativity in close relationship with the specificity of the site and its societal environment, it inaugurated, in 2013, the Public Art Experience project. A first edition took place, in the form of artist residencies, in 2015 and 2016.
The fund is now organising a second edition of its ambitious artistic project by way of a Call for Applications.
The object of the ideas competition is the design and production of three artistic works integrated into specific public spaces in Esch-Belval. They could be sculptures, murals, digital art or media and technologies that artists use today – or will use tomorrow. The works must be permanent.
The detailed application file is available on the public procurement portal: https://pmp.lu