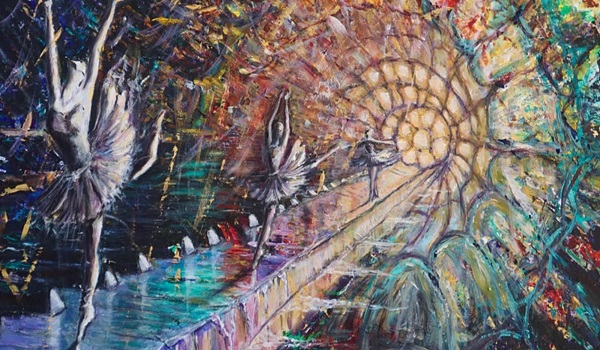 Painting by Oxana Berezhna; Credit: Art-Management
Art-Management, a Luxembourg-based art consulting company, has announced that it is organising, together with InterNations Luxembourg, a special midsummer music art event on Saturday 9 July 2022 at Foundry (38 Route d'Esch, L-1740 Luxembourg) at 17:00.
This event will take the form of a Celtic harp concert by Amandine Martin (France) and the opening of an exhibition dedicated to the paintings of Oxana Berezhna (Ukraine / Germany / Denmark), inspired by music, and photographs of famous ballet dancers by Rene Roeser (Luxembourg).
Fundraising from tickets and the sale of paintings will go towards supporting Ukraine.
To attend this event, send an email (oksana@art-management.lu) or SMS (tel.: 661-311205) to Oksana Polyanska, advisor at Art-Management.
Tickets are also available via Eventbrite.