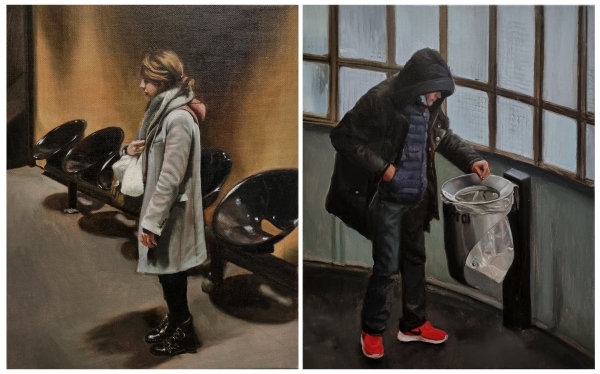 Credit: Bilal Hamdad / Art2Cure
This Saturday, Art2Cure will open its doors for its ninth annual art exhibition in Luxembourg; the exhibition will run from 2 July to 23 September 2022 at Galerie l'Indépendance, located at the headquarters of Banque Internationale à Luxembourg (BIL) in Luxembourg-Hollerich.
This year, fourteen artists / teams will showcase artworks in all shapes, forms and sizes during this three-months long art fundraiser. The organisation broke with its long-standing tradition to invite mostly returning artists, to give a platform to much younger and to a large extend, lesser-known artists. A stand-out from this roster of emerging artists, is the very established artist-duo Martine Feipel / Jean Bechameil, who are known, amongst others, for representing Luxembourg at the 54th Venice Biennale. Art2Cure also invited several international artists from Brussels, Paris and Nancy this year.
For the first time, Art2Cure will display non-fungible tokens (NFTs) alongside its 'traditional' artworks. Over the last year, NFTs have taken the art market by storm. As a first foray into the NFT art world, Art2Cure will be displaying a series of digital works by Maxym Boutoleau. This young artist, who has also won Art2Cure's first 'emerging artist' prize, has created a series of digital animations based on his physical sculpture 'Eternity'. Just like the other artworks in this exhibition, the NFTs will be for sale and half of the proceeds will go to Alzheimer's disease research at the University of Luxembourg.
Participating artists: Tessy Bauer; Maxym Boutoleau; Chiara Dahlem; Luc Doerflinger; Kit Empire; Martine Feipel & Jean Bechameil; Bilal Hamdad; Hannes Köcher; Colm Mac Athlaoich; Reiny Rizzi; Pablo Schwickert; Mara Thoussaint; Alexandra Uppman and Liz Van Zeeland.