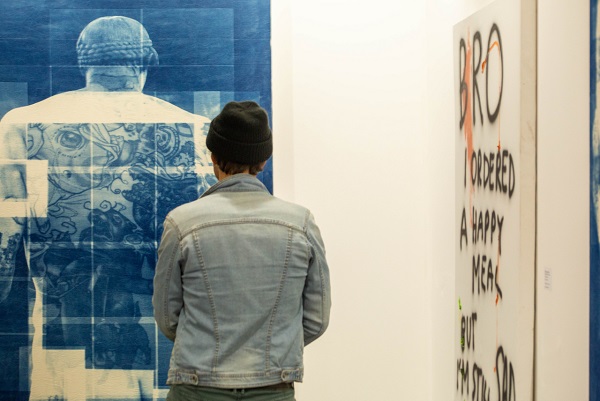 Credit: Lucas Chombart
The seventh edition of the Luxembourg Art Week - The Fair received over 15,000 visitors over four days, from 12 to 14 November 2021.
The new 5,000 m2 venue allowed the organisers to offer participating galleries a more generous space and reception, as well as a more fluid and spacious articulation.
According to the organisers, this considerably increased the quality of the hanging, which reflects international standards. Its size of 80 exhibiting galleries allowed for a wider range from young galleries often close to street art to large established galleries of contemporary art.
The fair concluded with sales exceeding the expectations of the exhibitors.