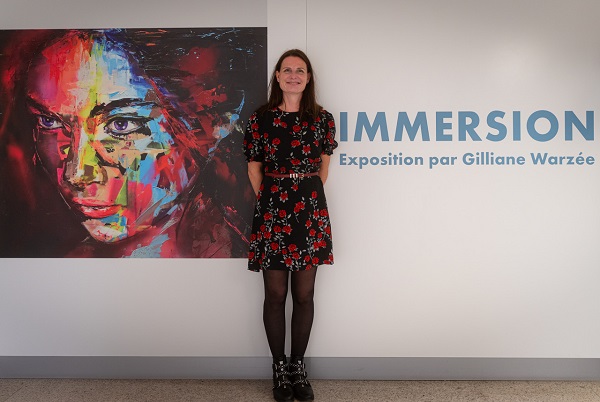 Credit: Gilliane Warzée
Belgium-born painter and nurse, Gilliane Warzée, has announced that her exhibition "Immersion" is now on display at the "Am Tunnel" gallery at the Banque et Caisse d'Épargne de l'État (BCEE), also known by its Luxembourgish name Spuerkeess, in Luxembourg City (16 Rue Sainte-Zithe, L-2763) until 19 December 2021.
Initially scheduled to run from May to September 2020, and suspended due to the COVID-19 health crisis, "Immersion" is finally open to the public, by reservation only, on Sundays from October to December.
Around 100 paintings are on display, covering the 250 metres of the "Am tunnel" gallery, the capital's contemporary art centre, located 15 metres underground. Intimate and unusual, this experience is lived in the presence of the artist who offers a retrospective of her work, from 2013 to the present day, around her favourite subjects of femininity, the world of music and Luxembourg.
The exhibition is open Sundays between 13:30 and 18:00 (until 19 December). Reservations are required via the artist's website: https://gillianewarzee.com. A valid CovidCheck certificate is required for entry, which is free of charge.