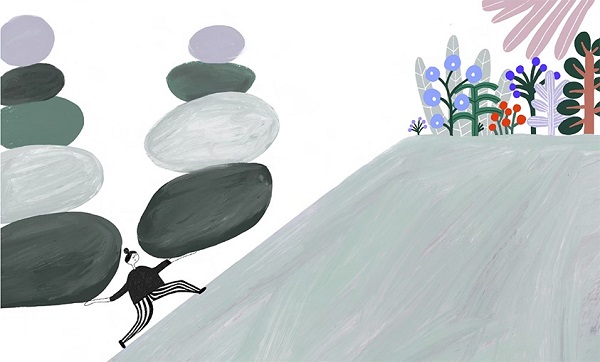 Credit: Lynn Cosyn
Local artist Lynn Cosyn's exhibition "UKIYO - Living the moment" will be on display at Cercle Cité in Luxembourg-Ville from 2 September until 5 December 2021.
With its project "CeCiL's Box", Cercle Cité displays creations in one of its windows on Rue du Curé. This project aims to present the public with varied and original works and to support local creation by offering visibility to guest artists. Dictated by the space of the window, these works are visible 24 hours a day, seven days a week.
The idea behind Lynn Cosyn's UKIYO project visually reminds viewers of the importance of slowing down every now and then and living in the moment. Viewers can enjoy taking a break and drawing inspiration from an artistic space of embodied deceleration.
Instead of the usual inauguration, the public is invited to meet in front of CeCiL's Box for a discussion with the artist on Thursday 2 September 2021 at 12:00.
Free entry. Further details are available at https://cerclecite.lu/fr/event/cecils-box-by-lynn-cosyn.